Chinese high rollers are out, at least for one casino operator in the Philippines.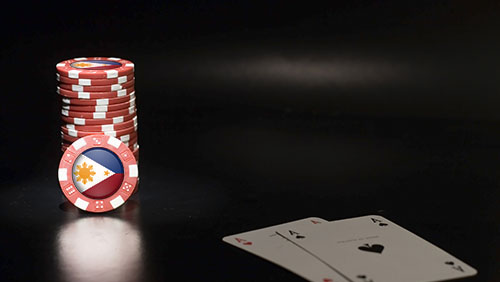 For Tiger Resort Leisure and Entertainment Inc. (TRLE), the focus now is on getting "a wider range of customers" through the doors of the $2 billion Manila Bay Resorts, which is expected to open in December 2016.
Matt Hurst, executive vice president of casino operations and marketing at Tiger Resorts, told Business World that the Chinese market is still an important part of their business model, but the company—along with other operators of integrated resorts in the Philippines—are working to diversify their customer base to "serve robust demand from the local market."
"We still have a lot of interest from big players from Macau and junkets from Indonesia and Southeast Asia. That will be an important part of the business, but certainly less focused," Hurst told the business news outlet.
Meanwhile, Resorts World Manila (RWM) has already started adapting to the changing gaming market. Jeffrey Evora, senior director of gaming marketing at RWM, told Business World in a separate interview that the casino initially targeted the international audience when it opened in 2009, but things have changed since then.
"Through the years, we started to see more and more locals. We have to adapt. You can't force the market to adapt to you," Evora said, according to the news outlet.
Still, Hurst is not discounting the positive effect junket operators will have on their business, noting that the Philippines has "more opportunities to grow the junket business for sure."
Hurst told CalvinAyre.com in an earlier interview that Tiger Resorts are banking on junket operators to bring people to Manila Bay Resorts' doors, saying they still "represent a significant amount of business still, even in Macau with the downturn."
Other soon-to-open casinos in the country will rely on proxy betting to lure its share of Asian high rollers. For instance, Frontier Capital Group's newly acquired Hotel Stotsenberg and Casablanca Casino in the Clark Freeport Zone will introduce proxy betting, in which a VIP phones into the casino to place bets via a trusted partner, who relays real-time card information to the gambler at home.
The Pagcor-supported proxy betting is all the rage in Manila casinos, representing as much as 50 percent of VIP revenue in Manila versus the 5 percent to 10 percent in Macau, according to analysts.
Comments