Inspired by the gaming industry's unorthodox characters and its polarizing people, 10 Questions is created to delve into the minds of the "young bloods" in the industry to give insights into their influences, their business acumen and who they are as people.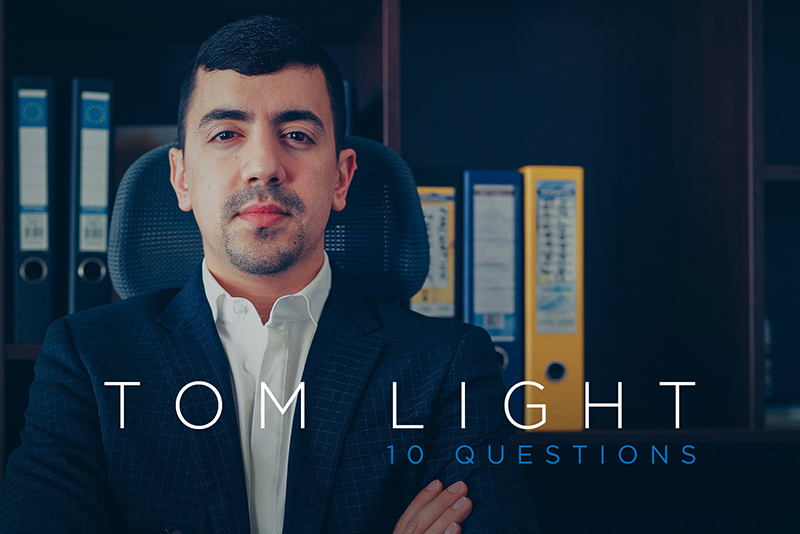 The first 10 Questions opens up with Tom Light, head of International Business Development of SB Tech, an interactive sports betting solutions provider. Only in his late 20s, Tom has run casinos, led gaming companies and has served as a marketing consultant for search engines, retail and fashion brands.
You've seen Tom in conferences and events, and some of you may have sat down with him and talked business. For some, Tom is this enthusiastic man speaking passionately about products, processes and revenue options. For others, he is this man full of insights gained from years in the tech and the gaming industry. Others see him as an expert in innovation; while for a few, he is that gracious man who you see in designer brand from head to toe.
In the past five years alone, you've been a Vice President, a CEO and even a consultant to various companies not only in the gaming and tech industry but also the fashion industry. How the hell did all these happen? 
[Tom Light] Hard-work, risk-savvy approach, always aiming high, always committing to the impossible and then over-delivering. I had entered the industry initially as an affiliate. I used to print CDs with the Intertops and 888 software and used to give it to the students in my university. This was actually a very good business at that time. From there I explored other opportunities as an affiliate—from email marketing to media to SEO, etc. Later I moved on to [become] an affiliate manager, head of marketing, and my first CEO job was for 7Red when it was launched.
Per the fashion industry, I had a contractual 'chill-off' period from the gaming industry after I sold my consultancy group. So as a fashionista, I called Michel Adam, owner of FTV, and he offered me a job as the vice president of the FashionTV Group.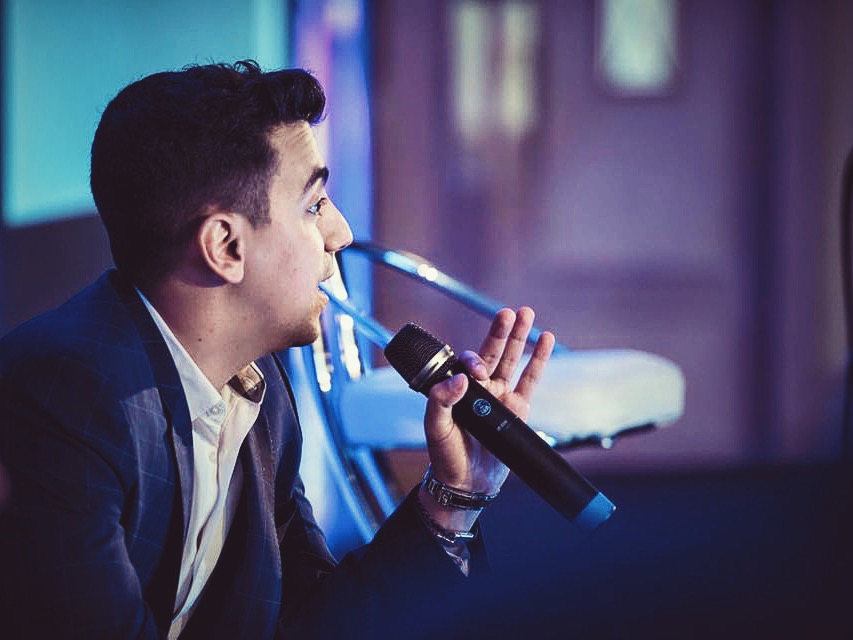 2.
You've been a fixture in almost every gaming event I've attended… I always see you in exhibition halls, speaking in the sessions, and gracing networking events. How important is visibility for you in terms of building your personal brand and the company you represent?
[TL] I believe this industry and business in general is about people. Thus, I want to make myself available for my clients, prospects and industry professionals to meet me in person and discuss business. Building my personal brand and company I represent comes hand in hand. For the past 10 years I've been building my reputation as a 'no-bullshit approach' kind-of-guy. My network knows I'm very selective in the companies I work for and represent and thus, feel that they can trust these companies. With SBTech, it was a perfect fit for me. (It is) a company with a world leading sports betting product which was able to grow exponentially as their exposure grew in the past two years, and the industry become more aware of the SBTech products.
3.

You are in your 20s and obviously very young. You are one of those who move and shake this crazy gaming industry and doing an effective job at it. Have you ever come across anyone in the industry who underestimated what you can do because of your age?
[TL] There is one time. I recall I was sent from Infosearch Media as an advisor to the CEO. The CEO was also a director at Ask Jeeves, which later changed to Ask.com. It was a meeting with a Google Business Development Director in their early stages, which offered Ask.com an amazing deal with Google—110% revenue share for placing 'Ads by Google.' The excuse was that 'Google had sold more than they can deliver and they prefer to lose money than not deliver.' I was rejecting this deal. I thought inserting the Google ad network to Ask.com would kill the brand. When I rejected it, the Google guys asked the CEO if he is going to listen to a 19-year-old or to an industry professional, and [the CEO] thought about it and ended up listening to them.
One year later, Ask.com ,which was the biggest search engine in the US, was taken-over by Google which has changed the ask.com result to result by Google, ads by Google. It became a Google affiliate. Look where Google is now and where Ask (is). This was not due to product. There were many great search engines at that time. It was due to business development at the highest level. At that moment I knew I want to do business development.
4.
You were born and raised in Tel Aviv, Israel. Tell us about your childhood. What was the light bulb moment in your earlier years that led you to learning more about the tech industry?

Tom Light dancing for a commercial by MSN for International Dance Day in 2009
[TL] I was doing all kinds of sports from gymnastics, to professional roller-blading, and I was a professional breakdancer – I even have a video from a commercial I did for MSN at that time and we had a crew for breakdancing when we were young. Most of them ended up in the gaming industry. One of the guys was Pavel Israelsky, who is known for leading SEO at 888 and now owns a gaming-targeted SEO business.
When I was young, my father was C-Level executive for Motorola. He used to force me to sit in meetings with him. He said what I learn in school wouldn't help me. He taught me business – to be honest he was right. Later, when I was 15 years old, he would pay me my allowance only if I do his tax incomes, bank errands, financial excel sheets, etc. I used to hate him for that – now I can't thank him enough. I was able to repay him a bit when I was 19, and I was able to jump-start his startup business which has grown to be a multi-million dollar business.
5.
You moved to Los Angeles, Calif., at the age of 19 for an internship at Infosearch Media. Tell us about your experience. What was your motivation behind this decision?
[TL] Well, at that time, I was an affiliate mainly for Intertops, and I think also for Bodog, when the US was open. I started my business study and I had received an advice from my university professor, one of the best I had ever received. To start relevant work experience while I'm studying, I applied for an internship at Infosearch Media, which was one of the biggest media firm in US at that time. During the interview I had all these coding tests, etc. I miserably failed at all of them (laughs) but the guy liked me. He said he has never seen such passion, and wants to do something with me. I was mainly doing SEO at that time, and was one of the pioneers to realize that the new generation of internet users are asking Google questions, e.g. instead of searching for "Dog Training Guide" they would search for "How To Train My Dog." On that basis we built eHow.com, which was called AnswerBag at that time, and it was booming as there was no SEO competition for question words at that time. Three months after, it was sold to 'Demand Media'(Myspace) for $5 million, and within less than a year, I became the VP Marketing for Infosearch Media. I think I was one of the youngest VPs in California for a PLC in such size.
6.
You have set up various companies, and run your own business in your early 20s. When you finally set up the first business concept, put the right tools and technology, and the people in the company, what were you thinking when you realized you are about to turn the button on and take off?
[TL] I stress myself for quick profitability. I think this is the most important part when you start a new business to become a profit-center as soon as possible. With all the businesses I start I try to create revenue in the first three months to pay for the next 18 months. When I started my first business, I had a friend bring a bottle of Crystal and we drank it for luck. Since then, I drink Crystal on the first day of any new business.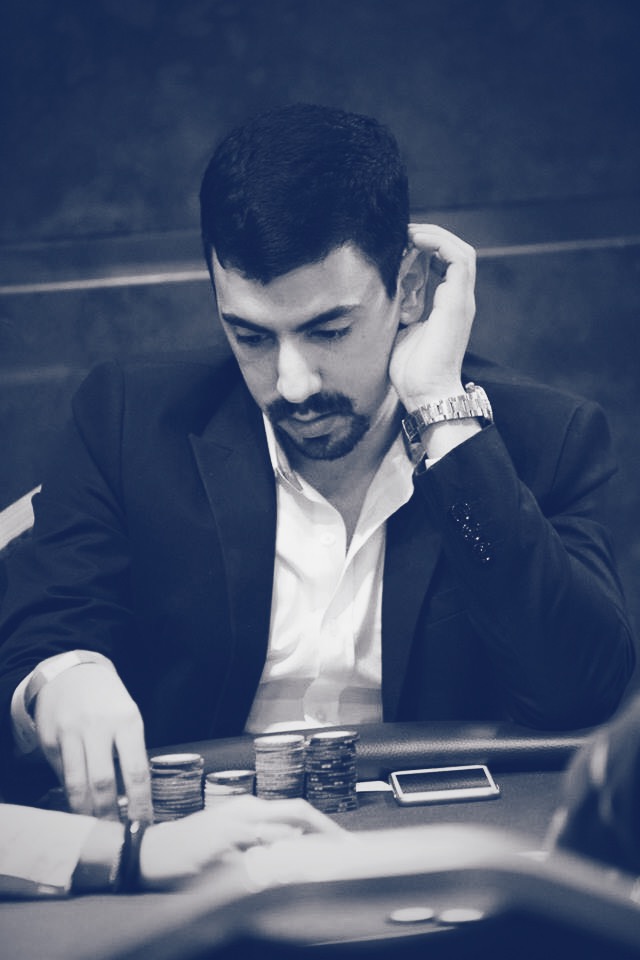 7.

You deal with the bigger players, older and more experienced ones in the industry. Do you ever get intimidated working with them or even competing with them?
[TL] I have much respect for successful individuals in the industry, but I don't feel intimidated by anyone. I always aim very high, and I'm true to myself and that is what matters. Per competing, the competition is my biggest drive, the stronger my competitors are, the stronger I become – so I welcome competition. Like in sports, I keep the competition in the 'ring' but on a personal note I'm friends with most CEOs of my competitors.
8.
The industry is known for its glitzy, fun and sometimes, wild events. For sure you've had your fair share of these memorable parties. What's the best night you've had?
[TL] It was when they had the Supershow in Dublin. It was my first time visiting Dublin. And there was a Calvin Ayre birthday party with a theme of deadly sins. There was already these cool circus acts and fire-breathing girls, it was a crazy night.
9.
So far, among all of those you achieved at an early age, what is your proudest moment?
[TL] It's yet to come. I'm the kind of guy that doesn't stop to smell the roses, someone else in my position might be reflecting on past success – I cannot. I'm always looking on the next goal, aiming to the next target. The only time I felt proud the past year is during all the awards we received at SBTech and this is just because I'm aware of all the hard work my team had invested so I'm proud of them, not of myself.
10.
Where do you think the gaming industry will lead people like you who are young and not afraid of taking risks?
[TL] I believe every hard-working, innovative, risk-savvy individual can succeed in this fast-moving industry. It is one of the only industries that appreciate you by what you do and not by who you are. There is a great opportunity and personally I always try to jump-start careers of talented youngsters in this industry.
Comments