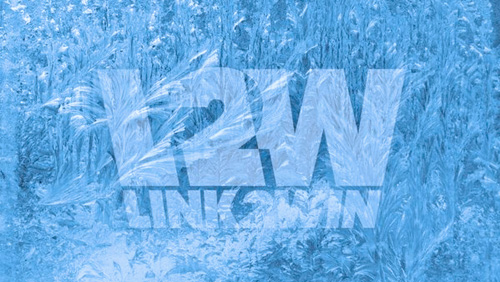 According to Research and Markets, the global lottery market is expanding at a CAGR of about 8% per annum – but gambling platforms will need ever more innovative ideas to make the most of this boom. One new business providing the type of disruptive technology that can provide a competitive edge is Link2Win. We asked their Chief Operating Officer, Richard Clarke – who has a track record of delivering successful products and gaming operations around the globe for bookmakers such as Ladbrokes and GalaCoral, and in the B2B sector with Iforium and Vermantia – to give us three reasons why he thinks i-lotto or numbers orientated products could be the key needed to unlock this growth market.
Huge jackpots
It's a fact, large numerical based numbers attract attention. They can stand out amongst the information overload that characterises our digital media consumed lives. Jackpots are everywhere to be won, from betting on the outcomes of lotteries, to sports predictions, the list is endless. Just look at how successful progressive slots have become. The record-breaking Mega Moolah jackpot of £13.2million, won in October 2015 by British soldier Jonathon Heywood from the United Kingdom, is just one example. You can even win €1million for this year's UEFA Euros 2016 football tournament by correctly predicting the match results of the entire tournament. It's no surprise really, the allure of life-changing wins from a single spin, bet, or ticket captures the imagination of us all at some time.
Mass market appeal
The term 'differentiation' may have become something of a cliché in the iGaming industry, but the reality is that differentiation can and does take many forms to allow a business to compete within its category to attract new customers, and retain existing ones. Lottery or numbers based games, by virtue that they are games of chance, simply have a much broader appeal because the participant doesn't have to have an in-depth knowledge about what is being gambled on, as does say a poker or a sports betting gambler. Simply put, the barriers to conversion are much reduced.
The power of psychology  
Numerous studies have been conducted into the psychology behind playing lotteries or number orientated games – and research shows that for most people this type of game fires-up the emotional side of the brain by generating a desire to win significantly large prizes. It's a huge stimulation which can't be ignored, and the major driving force which keeps players coming back for more, again and again. EuroMillions and America's PowerBall jackpots are prime examples of this.
About Link2Win
Link2Win is a privately owned company based in the Isle of Man and is part of the LMS Patents Group, which has the vision of expanding gaming through transforming new innovation into entertaining gaming experiences. LMS run two brands (1) Link2Win a new insured prize, number orientated game system, and (2) Supervivo system that enables ranking to identify a sole winner and insured prizes on Virtual and Live sporting events.
Link2Win creates product innovation and technical excellence. This produces clear product differentiators and scalable platform, which will make us the go-to choice for B2B Platforms and their customers in regulated gaming markets around the globe. Link2Win culture of creation has lead to the development of an omni-channel gaming solutions and ensures Link2Win will to stands out as the market leader within number orientated gaming sector.
Advancing the success of Link2Win around the globe, we have secure the distribution of SuperLinka on leading B2B content gateways, and will be following this throughout 2016 with the release of BingoLinka and LottoLinka. It is our commitment to delivering, performance and exacting levels of probity that ensure we become known as the number gaming specialist of choice for regulated gaming markets around the globe.
Comments