Hopes are fading for the legislation to regulate daily fantasy sports (DFS) in Illinois after the measure has been placed by lawmakers in the back burner, just two days before it adjourns its spring session.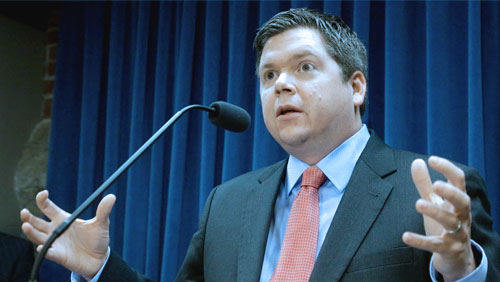 Legal Sport Report reported that Democratic Rep. Michael Zalewski – one of the bill's sponsors – did not put HB3655 to vote in the wake of the vote-buying allegations made by Democratic Rep. Rita Mayfield.
HB33 aims to set DFS guidelines on who could participate in the contests, including barring any company employees and anyone 21. The bill also imposed taxes and licensing fees.
"So what I am going to do is, for the moment, not pursue a vote on House Bill 3655. I'm going to continue to have individual conversations with my colleagues. I am going to explain to them why this is good public policy. And I am going to live to fight another day," Zalewski said during Sunday's legislation hearing.
Rep. Mayfield, who blew the whistle on the supposed illegal lobbying for the passage of HB3655, claimed that she received an email from a lobbyist representing Fanduel and Draftkings stating that the two DFS operators will pay or donate money to specific organization in exchange for yes votes.
"Your lobbyist sent out a very inappropriate email. He did that without consulting myself or any other members of the caucus, but what he sent out was unethical and in my opinion illegal. I immediately reported it to our ethics officer," Mayfield said.
The lawmaker, however, declined to elaborate the contents of the e-mail.
"The email basically alleged that in exchange for considerations, donations, that he could guarantee votes. That's illegal," she said.
Both Fanduel and DraftKings denied Mayfield's allegations
"We categorically reject the implication that DraftKings or FanDuel would partake in such behavior. We do not condone this type of activity. It's simply not how we do business here or anywhere in the country," Jeremy Kudon, spokesman for Fanduel and DraftKings, said in a sateement.
Despite being shelved, there is still chance for the measure to come up during a summer session – if called by the legislation – or in a "veto session" later on. It's not clear how likely either of those scenarios are right now.
The failure of HB3655, however, revives an old legal battle between Atty. General Lisa Madigan and Fanduel and Draftkings.
Madigan has earlier concluded that daily fantasy sports, as offered by DraftKings and FanDuel, is illegal gambling under state law. The trial date had been set previously on June 27th.