With regulated online gambling happening on their borders Pennsylvanians get a boost after The Reading Eagle announces a bill to regulate online gambling in the state will get airtime in June.
Those interested in the legalisation of online gambling in Pennsylvania will be delighted to hear that the bill looking to provide the framework for that to happen (HB 649) is likely to hit a table housed by the Full House of Representatives in June.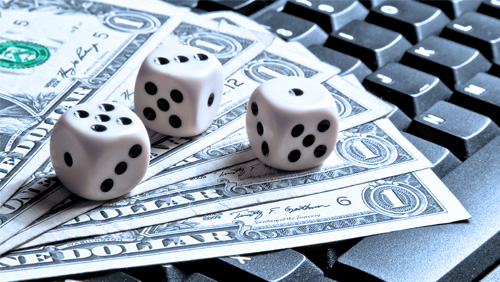 The Reading Eagle broke the news on Monday aligning the urgency with the need to close a budget deficit of $1 billion dollars so lawmakers don't have to turn to the states incumbents to make up the difference. One assumes the author was talking about the work that begins in July for the 2016/17 budget after Gov. Tom Wolf allowed the 2015/16 budget to pass without his signature after nine months of arduous debate.
HB 649's author Rep. John Payne prefers to talk about the legalisation of online gambling being necessary, not to add money to the state's coffers, but instead to protect 'children' and 'compulsive gamblers' from an environment that's already contains an illegal online gambling industry.
Should the bill pass, the option to get involved will rest on the heads of the owners of the 12 brick and mortar casinos in the state. One man who would like to stick a nuke up the ass of HB 649 is the billionaire casino giant Sheldon Adelson. He owns Sands Bethlehem, in the state, so I guess we can cut that list down to 11. A bright spanking new license will set you back $5m. A tax of 14% will apply to gross gaming revenue.
A poll running on The Reading Eagle asks if the introduction of an online gambling industry in the state is a good thing? At the time of writing 62% of those participating have voted: 'yes.'
It's critical that HB 649 finds a fountain pen equipped with ink sooner rather than later. Sen. Payne has been a big advocate for online gambling and who knows what will happen to the momentum he has stirred up when he steps down. The Senator has decided not to stand for reelection this year preferring instead to spend time with his family.
Comments