After the Football Association revealed the England Manager Roy Hodgson would delay the announcement of this 23-man squad until Mon, 16 May, Lee Davy decides to choose his own.

On Monday, various online news outlets reported that Roy Hodgson's 23-man England squad for the 2016 European Championships in France had leaked onto the Internet.
I have to admit I believed it, especially after the mess the Players Football Association (PFA) made of keeping the results of their awards ceremony discreet the other week.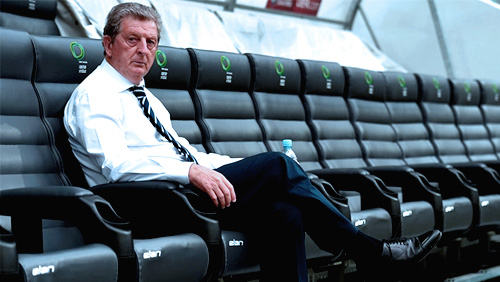 The FA have neither denied or confirmed the leak, but the common consensus amongst the top dogs in the sporting media world is it was nothing but a hoax.
Thursday, 12 May, was the official announcement date of the 23-man squad. However, today, the Football Association (FA) had made the decision to delay the announcement until Monday thus allowing the Premier League to finish the 2015/16 campaign. The move gives Roy Hodgson the opportunity to choose as close to an injury free squad as he can.
It's the correct decision, should have been the right choice all along, and may have come about after Danny Welbeck was ruled out for several months due to a knee injury picked up during the 2-2 draw with Man City recently.
England was the only nation to qualify for the Championships in France with a 100% record. However, they are only fourth favourites to lift the trophy. Understandable when you consider their only other major trophy success came in 1966 when they lifted the World Cup.
Here are the current odds courtesy of Oddshark.com
To Win Euro 2016
France +300
Germany +333
Spain +550
England +800
Belgium +110
Italy +1600
Portugal +2200
Or, if you fancy going all Leicester City then you can pick up the Euro Championship Finals virgins Albania at +5000.
Who Will Roy Hodgson Take to France?
I can't wait until Monday.
Here is my 23-man squad, and the talking points below.
Starting 11
1. Joe Hart
2. Danny Rose
3. Kyle Walker
4. Gary Cahill
5. Chris Smalling
6. Eric Dier
7. Adam Lallana
8. Dele Alli
9. Harry Kane
10. Wayne Rooney
11. James Milner
Benchwarmers
12. John Stones
13. Jamie Vardy
14. Fraser Forster
15. Andy Carroll
16. Danny Drinkwater
17. Jordan Henderson
18. Daniel Sturridge
19. Raheem Sterling
20. John Ruddy
21. Ross Barkley
22. Nathaniel Clyne
23. Phil Jagielka
The In Crowd
The players highlighted in a dark font are cast iron guarantee selections. Not all of them are guaranteed a place in the starting 11. But I do believe Joe Hart, Fraser Forster, Gary Cahill, Chris Smalling, Dele Alli, Harry Kane, Wayne Rooney, Jamie Vardy, and Ross Barkley already have their passports in Hodgson's girlie man bag.
The Controversy
Arsenal midfielder Jack Wilshere is currently 1/8 to be on the plane to France despite hardly kicked a ball all season. England has taken chances in the past: most notably David Beckham and Wayne Rooney. Wilshere is not in either man's class. He is also unreliable, and we don't need him.
Man Utd left-back Luke Shaw is 6/4 to make the flight, but I wouldn't stamp his passport for some of the same reasons I have outlined above. We need fully fit players, or half fit megastars and Shaw is neither.
Liverpool striker Daniel Sturridge is 1/10 to make the squad. I am not as sure as the bookies. His club manager Jurgen Klopp doesn't seem to rate the lad, preferring Divock Origi and Firmino, and that starts to make me wonder how good Luis Suarez made him look when he played with him.
Eventually, I did go for Sturridge, but I was keen on taking the United youngster Marcus Rashford in his place. His pace, youthful enthusiasm, and confidence were plus points, but we need experience at the Championships, and so he will have to wait until the World Cup. Rashford is 8/1 to make it.
I would take West Ham's Andy Carroll. The bookies have him at 5/1. I don't rate him as a player. I worry about his consistency. However, he is the best attacking header of the ball in world football, and England might need to go long in a desperate hunt for a goal, and if they do, who better to have on the pitch than Carroll?
Arsenal midfielder Theo Walcott doesn't get my vote, although he is 1/2 to get to France. He has to be the biggest disappointment in English football. The lad is lightning fast but we never see him use his pace, and at times, it seems as if he doesn't have a football brain.
Man Utd's Michael Carrick can also stay home although he is 7/2 to make it. Eric Dier is a similar type of player with the exception that he can head the ball, tackle, score goals, and passes the ball forwards.
The Team
Joe Hart will start in goals.
Chris Smalling and Gary Cahill would be my centre backs. I would take advantage of the Spurs connection by having Danny Rose and Kyle Walker as full backs.
Eric Dier would be my sitting midfielder. Dele Alli and Wayne Rooney would play just ahead of him, and Adam Lallana and James Milner will control the flanks. It's a shame that Danny Welbeck and Alex Oxlade-Chamberlain are injured because they would have started ahead of Milner for me. If Raheem Sterling hadn't had such a stinker since joining Man City, he could also have played there. I am not convinced on Milner but don't like any other option.
Up front, I would have Harry Kane on his own. Jamie Vardy can come on from the bench and grab us a goal. We can also play with the two up front if needed. Andy Carroll can be the 'last gasp' player. Sturridge will only kick a ball if Kane or Vardy are injured. Rooney can also play up front. I don't think our forward line as ever looked healthier.
Goalkeepers
Joe Hart
Fraser Forster
John Ruddy
Defenders
Chris Smalling
Danny Rose
Kyle Walker
Gary Cahill
John Stones
Leighton Baines
Nathaniel Clyne
Phil Jagielka
Midfielders
Wayne Rooney
Dele Alli
Eric Dier
Danny Drinkwater
Jordan Henderson
Raheem Sterling
James Milner
Ross Barkley
Attackers
Harry Kane
Jamie Vardy
Andy Carroll
Daniel Sturridge
So there's my 23 man squad and team.
What's yours?
Comments