Junket investor Jimei International Entertainment Group Ltd is spreading its reach in Australia.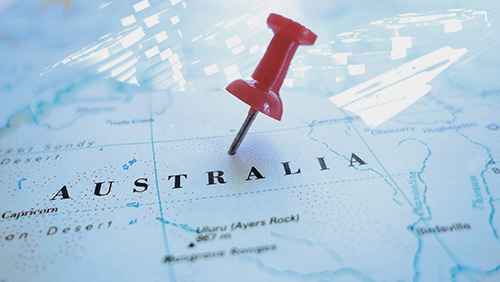 Back in November, the Hong Kong-listed firm entered a junket agreement with The Star Entertainment Group Ltd., which will see Jimei promote "not less" than six gaming tales within the casino company's The Star Casino in Sydney, Jimei International announced in its 2015 annual report.
This isn't Jimei's first junket deal in the land down under. In February 2015, the junket investor signed a similar deal with The Star's rival Crown Resorts for the promotion of between eight to 10 gaming tables at the Crown Perth Casino, located in Western Australia.
"The group shall continue to explore the possibility of further extending its business into the gaming and entertainment market to further broaden its income sources," Jimei International chairman Jack Lam Yin Lok wrote in a statement, adding that the company plans to diversify its business "in the long run."
Aside from Australia, the junket investor also entered into a partnership with NagaCorp Ltd, which will see the promotion of not less than seven gaming tables within the NagaWorld Casino in Phnom Penh, Cambodia.
Analyst: The Star's $3B Brisbane project can stand rival James Packer's casino
Meanwhile, here's a bit of good cheer for The Star Entertainment Group.
According to a Morgan Stanley analyst, the casino operator's $3 billion project in Brisbane is still bound to "deliver a strong return," even if a rival casino—one that reportedly will involve The Star's rival James Packer—is built nearby.
Analyst Mark Goodridge told The Australian that the reported Gold Coast casino could potentially reduce Brisbane revenue by 50 percent and also lower "over casino utilization to 90 percent by 2024." However, The Star's Brisbane casino, which is about an hour's drive from Gold Coast, "shall still generate a return on invested capital of 9 percent"—higher than The Star's 7 percent return on invested capital last year.
Last week, reports surfaced that Crown was holding secret talks regarding a contract that will see the casino company operate Chinese-backed ASF consortium's new $2 billion casino in Queensland.
Refusing to be left behind, The Star is also reported to be negotiating its own deal with state-owned giant China Travel Service. Local media outlets said The Star is already "in the final stages of agreeing a deal" with the government-run tourism and travel agency, which has offices in mainland China and Hong Kong.
One of The Star's partners, Hong Kong-based Far East Consortium, is helping the Australian company broker a deal with China Travel Service to "funnel a chunk of China's fast growing middle class to its resorts in Australia."