Philippine-listed Bloomberry Resorts Corp.'s reported net loss for 2015 has reached PHP3.375 billion (US$52.8 million).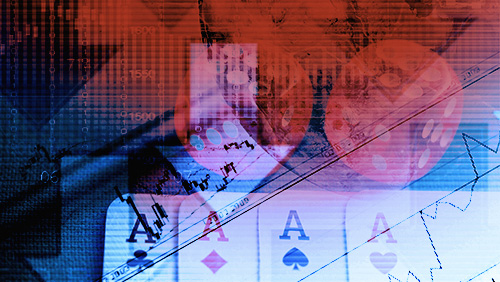 In a filing to the Philippine Stock Exchange, the casino operator said the net loss—compared with the net profit of PHP4.07 billion from previous year—was due to "interest expenses and additional loan drawdowns made during the year," and also because the company's Sky Tower construction faced "large increases in depreciation and amortization."
Sky Tower is Bloomberry's latest addition to its Solaire Resort and Casino in Manila, Philippines. The company also operates the Jeju Sun Hotel and Casino in South Korea's Jeju Island.
Bloomberry said its total revenues grew 7 percent from PHP32.11 billion in the previous year to PHP34.36 billion in 2015. However, the company's total expenses also spiked by as much as 51 percent year-on-year—from PHP17.64 billion to PHP26.66 billion.
"The significant increase in total expenses came from large provisions for bad debt, the first-time consolidation of its Korea operations and the fully-year impact of the additional expenses associated with start-up operations of the Sky Tower in Solaire," Bloomberry said in its filing.
Meanwhile, the company's EBITDA dropped 49 percent to PHP5.18 billion from PHP10.1 billion. According to Bloomberry, the decrease was due "to a significant 3.8x year-on-year increase in provisions for bad debt from PHP680 million to PHP2.568 billion as well as the PHP780 million drag from the company's Korea start-up."
"The provisions for bad debt have enabled the company to fully provide for nearly all of its accounts receivable that are over 90 days with the bulk of its receivables now falling below 30 days," the casino operator said. "This strategy will allow Bloomberry to start 2016 on fresh footing."
Meanwhile, Bloomberry's gross gaming revenues and non-gaming revenues reached "all-time highs" in 2015. According to the company, GGR grew 5 percent on a year-on-year basis to hit PHP32.461 billion, while non-gaming revenues grew by 49 percent at PHP1.895 billion.
"We accomplished much, refurbishment and subsequent re-opening of our first overseas property and the start-up of our first Philippine expansion, the Sky Tower. These projects may have taken a toll on earnings, but were nevertheless essential to ensure continued growth for the company. As shown by the steady increase in gaming revenues, we are confident that these projects will soon add to our revenue stream," Bloomberry Chairman and CEO Enrique Razon Jr. said in a statement.