This is a guest contribution by Jon Kuiperij of www.sportsbookbonus.ca. If you would like to submit a contribution please contact Bill Beatty for submission details. Thank you.
I was always convinced I would make my living writing about sports. I just never imagined it would be like this.
A dozen years ago, at the tender age of 24, I interviewed members of the Indianapolis Colts in their dressing room while Peyton Manning was getting dressed five feet away. I sat courtside at the media table at an NBA game. I conducted 1-on-1 interviews with young hockey prospects who later developed into NHL stars.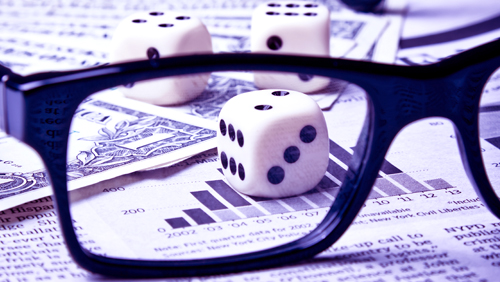 And I thought nothing of it. This was my path. This was normal.
My life today is anything but normal. It's been that way since two months ago, when I accepted a voluntary departure package from the newspaper I'd spent nearly my entire working life with and rolled the dice on running my own gambling site full-time.
Actually, to be precise, it's now two gambling sites. And there are more to come.
Six years ago, I'd like to think I saw the writing on the wall. The print journalism industry was already dying. We had the Internet to thank for that.
Social media was replacing the need for mainstream. People no longer seemed to care about well-informed and well-written news coverage from reputable sources. They just wanted immediacy, and they wanted it for free. And they now had a voice, a soapbox to share their own opinions, rather than just reading about somebody else's.
Advertisers also had more options. Classifieds were redundant. Print publication revenues were gashed. Job cuts, and amalgamation of roles for those fortunate enough to remain employed, were on the way.
So yeah, I'd like to think I saw all that. But the truth is, I didn't.
It took a buddy of mine, who coincidentally had introduced me to the world of online sports betting a few years earlier, to come to me with a business idea: an affiliate marketing site that informed Canadians about the safest and best online sportsbooks for them to use.
Derek didn't need much of a sales pitch to get me on board, but he made one anyway: the money I was making in print journalism wasn't going to be enough for when I got married, bought a home, started a family.
And he was right.
The affiliate site we started became an invaluable supplement to our incomes. The best part was, we grew the site with relatively little effort and commitment. There were lunch meetings and there was occasional evening/weekend work, but our revenue growth far outpaced the hours we put into it.
We recognized the potential, and often wondered what we could achieve if we focused full-time on building more websites like that.
Then the opportunity came.
First, Derek became a casualty of corporate downsizing, a blow softened by a lengthy severance package. Then an offer for voluntary departure came from my employer, the second one my colleagues and I had received in 6 months.
I'd laughed off the first offer, thinking there was no way I could consider it. But when Derek and I noticed our severance packages would expire around the same time and give us nearly a year to develop our websites while still collecting our regular salaries, I realized the time was right to make the jump. Rather than potentially being forced out of the newspaper industry when I wasn't prepared, I could leap with the parachute of a business partner and a plan.
Upon hearing of my plans to leave my job, a co-worker suggested it made sense because I'd always been a gambling man. That's true, though I don't know where that element of my personality comes from, considering how risk-averse my father is. We've never discussed investing, but I imagine my dad's approach would be the equivalent of digging a hole in the back yard, throwing some money in there and filling the hole back up with dirt.
To me, however, this move really wasn't a gamble. It was more of a calculated risk. I left a career that had minimal growth potential and was trending downward for an opportunity that had already proven to have lucrative possibilities. And if I need to, I can always supplement the new business by doing what I'd done in the past. It's somewhat ironic that it'd be the reverse of what I was doing before.
I can't pretend the transition has been seamless.
We haven't recognized the immediate dividends that we thought we might by making affiliate marketing a full-time venture. We've also realized we actually did a lot of things wrong the first time (despite the success of the site) and are making sure to build our new sites properly from the ground up.
There is a ton to learn. SEO, backlink profiles, social media strategies, writing for the web instead of print, marketing, CTAs, keywords, creating videos… all things I knew little about a few months ago. My morning reading has gone from ESPN.com and Adam Schefter to Moz.com and Rand Fishkin.
But being your own boss is fantastic. I've long been a proponent of work to live, not live to work, and I am motivated by the potential to do just that. I'm also enjoying the flexibility to bring my young daughter to and from daycare, the freedom to travel whenever I want (it's true that when you write, you can do it anywhere) and the ability to spend more time with my family.
The Internet may have killed my former career.
But it's going to be the key to my new one.
Jon Kuiperij is a former newspaper editor who now manages content for www.sportsbookbonus.ca., a website that reviews and recommends the best sportsbooks for Canadian bettors.
Comments