Casino operator Crown Resorts is busy persuading the New South Wales government to approve its $2 billion casino project in Barangaroo.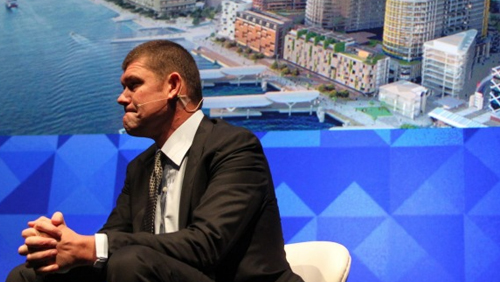 The Sydney Morning Herald reported that James Packer's company has ramped up its government lobbying efforts as it and developer Lend Lease work through the approval process.
According to the report, which quoted ministerial diary disclosures, Premiere Mike Baird and representatives from Crown Resorts last Oct. 21 to get an "update on Crown Resort," followed by "tour of Crown" for deputy premier Troy Grant two weeks later on Nov. 4.
No other details were given on the "tour," but The Sydney Morning Herald pointed out that "inviting politicians and media to visit its flagship Australian casino at Melbourne's Southbank is a favorite public relations tactic of Crown."
Crown got the government's nod to run a VIP-only casino—minus poker machines—at Barangaroo starting November 2019, but in July 2015, the casino operator sought for another approval to build its 270-meter casino, hotel and apartment tower at Barangaroo South.
Crown's application status, however, is still in limbo because the planning department wants to casino operator to address concerns "in relation to traffic management, heritage impacts and encroachment on public land."
In addition, Lend Lease is also facing delays due to a legal dispute and "the time it is taking to respond to the views of the government-appointed Design Advisory Panel."
Packer has previously described the delay as "frustrating," telling the Sydney Morning Herald: "It's been a marathon process to get where we are in Sydney… At our end we really want to get moving."
Crown scaled down its casino project to a smaller 275-meter high building complete with a luxury hotel, multi-million dollar residential apartments, retail space and a gaming floor, all of which will cover as much as 77,500 square meters. The VIP casino will cover about 6,805 square meters of the total floor space, less than half the space granted under its restricted gaming license.
Comments