Latest data from Roy Morgan reveals that wagering on greyhound racing grew despite live-baiting scandal.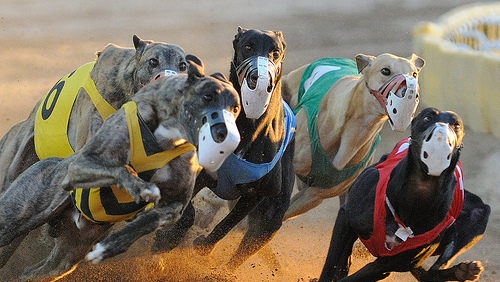 Last year, a Four Corners TV report revealed conclusive evidence of live baiting in greyhound facilities during training sessions. The program footage, secretly filmed at training tracks in Queensland and Victoria, showed live piglets, possums and rabbits being fixed to mechanical baits and thrown around tracks while being chased and eventually killed by dogs.
Live baiting has been criminalized for decades but trainers and owners across Australia have been using the training method, which they believe improves a dog's performance.
Despite the scandal, Roy Morgan Research revealed that the sport had actually gained popularity with Aussie punters aged between 18 and 34. This group now makes up nearly half of greyhound bettors and are 80% more likely than average to bet on dog races during the year.
The data showed that the horse racing has declined in popularity over the past decade.
"In 2005, 24% of people bet on at least one horse race; in 2015, around 18% of us did," said Angela Smith, Group Account Director of Roy Morgan Research.
Researcher Shaun Ellis noted that there was slight decrease in greyhound betting in March to August but it was consistent with the same period from previous years.
In Victoria, wagering on greyhound racing grew 13% in the 2014-2015 financial year, earning AUD 83.8 million. Meanwhile Racing Queensland's greyhound racing turnover was up 16% for the current financial year, the regulator told ABC.
"These results mean the organization is in very good financial shape and well placed to address the challenges that lie ahead by investing in the necessary integrity and welfare resources," said Greyhound Racing Victoria chairman Ray Gunston in his annual report.