Who have been the most fun and exciting poker players to interview during 2015? Lee Davy lists his favourite five, and they include the likes of Adam Pliska, Jennifer Harman and James Obst.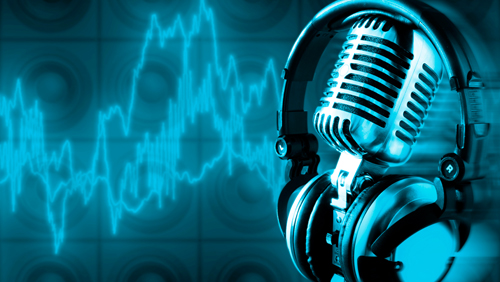 Here are my favourite interviews of 2015.
They all share something in common.
Vulnerability.
Without it, there is no interview. It's the difference between the stale crust of a loaf and a piece hand delivered from a Venetian oven heated from the breath of a dragon.
#5 Fatima Moreira de Melo: The Hypocrisy of Society
I reached out to Fatima Moreira de Melo after watching a PokerStars YouTube clip about their charity work in Uganda. I am so glad that I did.
I am not a follower of the European Poker Tour (EPT), so I don't get the opportunity to mix in the company of the Olympic gold medallist very often. During the odd times that I have she is always mixing with other people at the table, always full of the joys of spring and I sensed a little mischievousness about her.
I was right.
Fatima tells it how it is.
I like that.
During the interview we talked about her role as Ambassador with Right to Play, "I was always thinking why aren't they called Right to Eat." And her trip to Uganda, "I remember thinking what the fuck are these people doing?"
Fatima also managed to steer the course of the conversation towards masturbation and for that very reason, she appears in my Top Five.
4# Jennifer Harman: I Want to be in my Children's Hall of Fame
The timing of this interview was perfect, as we started talking a few hours after Jennifer received word that the Poker Hall of Fame rule makers had voted her into the club.
It was the first time I had ever spoken to her. I found her warm, welcoming and very forthcoming. I felt a kinship towards her. We had both gone through a divorce, both had children, and both did what we could to care for the animals.
Judging by Harman's tweet after we finished, she probably revealed more about her personal life in this interview than any other. We touched upon her battle with kidney problems, her relationship with her parents and her divorce from Marco Traniello.
#3: WPT President Adam Pliska: It's The Best Job in the World
Adam Pliska once sent me a message to hang out with him in LA. Unfortunately, I was living in Cardiff. For a man who holds such a premier position in the world of poker, he is as humble as they come.
I loved talking to him.
Some companies demand questions up front; not Adam Pliska. He answered every question that I posed, including personal ones and corporate ones. He was even open to discussing the financial situation of the World Poker Tour (WPT), now how often does that happen?
Had I asked, I am sure he would have flown me out to LA to hang out with him.
2# James Obst: The Brian Hastings Scandal: A View The Poker World Doesn't Want to Hear by James Obst
I started my foreword of this interview with the sentence 'fuck the path of least resistance,' because it's exactly how I felt when I first talked to the young Australian James Obst.
I approached him for an interview after a decent showing in the World Championships of Online Poker (WCOOP) coincided with another decent showing at the World Series of Poker (WSOP). Fortunately, for me, Obst wasn't interested in talking about himself. He wanted to air his views on the actions of Brian Hastings and his Daniel Colmanesque views on the darker side of the game.
It was an interview that stirred up a lot of controversies, most of it fired back at Obst. A few female poker players reacted angrily to his use of sentences such as: "It's rare to meet a pretty female poker player who doesn't feel the need to make and post selfie after selfie across social media, do photo shoots etc. whether the motives are sponsorship related, to befriend top players, or just to enjoy an attention bath (how do you think this impacts the females who may be interested in poker who weren't as naturally blessed with beauty?)."
He also managed to get Daniel Negreanu to reach out to him privately when he said, "Negreanu, on the other hand, is often outspoken about trying to help players and help the game improve, so this is one reason people look up to him. I'm loathed to criticize him in this instance because I like him and only stand to lose by doing it; but while in some ways he's been a fantastic role model for poker, in other ways he's been terrible."
Robbie Strazynski said it best when commenting on the interview.
"Ballsy questions, no holds barred answers. Kudos to James for not holding back. Takes guts to put this kind of stuff out there."
1# Bryn Kenney & Sorel Mizzi: Feeding The Beast
It shouldn't have worked.
It did.
I was sitting on a park bench in Amsterdam interviewing both Bryn Kenney and Sorel Mizzi as a spliff was passed between the pair. It did its job. Both players were so mellow; there wasn't a single question that ended up in the bin. Mizzi would later tell me that he had never been so open in an interview.
What started out as an interview detailing the best way to fart in a lift, moved quickly into much deeper waters such as smoking weed when playing poker, the stress they both regularly face due to money, and their issues with food.
"Poker to me is a weird thing." Said Mizzi, "It's a career, but it's also this degeneracy. It's this negative thing. It's this addiction. I've been lucky that I have been able to channel this energy in a good way…for the most part."
"Everyone is a big degen at heart," Said Kenney, "We all need to feed the beast."