The founder of a now-defunct bitcoin mining company is in hot water over claims that his companies defrauded investors out of $20 million in a Ponzi scheme.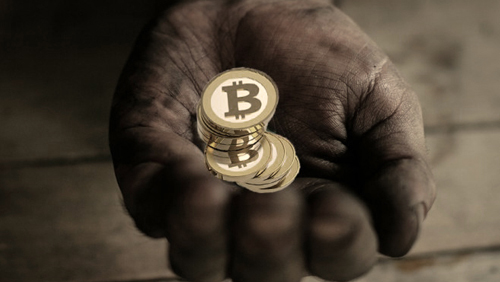 On Tuesday, the U.S. Securities and Exchange Commission filed a civil complaint against Homero Joshua Garza and his companies, GAW Miners LLC and ZenMiner LLC, which they claimed "used the lure of quick riches from virtual currency to defraud investors."
According to the complaint filed in federal court in Connecticut, Garza sold $20 million worth of shares in a digital mining contract to more than 10,000 investors between August and December 2014. The contracts, or "Hashlets," were touted as "always profitable and never obsolete."
"Most Hashlet investors never recovered the full amount of their investments, and few made a profit," the commission said in a statement.
Bitcoins, unlike traditional currency, are mined by calculating complex algorithmic formulas. The system will award a user who has solved formula with a set number of bitcoins, but the codes become more complicated as time goes by.
However, GAW Miners and ZenMiner did not own enough computing power for the mining it promised to conduct, so SEC said Garza paid his investors gradually over time under the mantra of "returns" using proceeds he got from sales to other investors.
"Garza and his companies cloaked their scheme in a technological sophistication and jargon, but the fraud was simple at its core: they sold what they did not own, misrepresented what they were selling, and robbed one investor to pay another," said SEC Boston Regional Office Director Paul G. Levenson in a statement.
Garza's lawyer, Marjorie Peerce, told Reuters the 30-year-old man is "disappointed that the SEC has filed suit against him." Garza, who now lives in Vermont, operated his two bitcoin mining startups in Bloomfield, Connecticut.
The SEC wants Garza and his associates to pay back the money that was stolen "plus prejudgment interest and penalties," among other relief.