The search is on for Peter Foster's missing millions.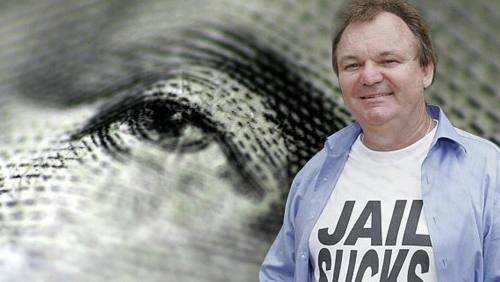 The Courier Mail reported the Australian con man is suspected of hiding away gold that he bought using money from an alleged sports betting scam.
On Friday, the Supreme Court in Sydney heard a class action against Foster and his role in the online betting company, The Sports Trading Club. The legal action was filed by 160 people who were seeking to get the $10.5 million they invested into the club, according to the report.
Ken Gamble, a private investigator representing the victims, said the group was only half of the 320 people who invested a total of $23 million into the scam.
However, much of the money is still missing, and Gamble believes "Foster has purchased a large amount of gold bullion from the proceeds of the money taken from investors," according to the news outlet.
Foster was arrested in Byron Bay, New South Wales, in October 2014 after spending a year running from police. At the time, he was found guilty of contempt for ignoring a ban imposed in 2005, which prevented him from getting involved in the $6 million oral diet spray scam.
But during his Byron Bay arrest, authorities also found out that the 53-year-old co-founded The Sports Trading Club while he was in hiding.
Gamble told The Courier Mail that Foster, who also went by the name Mark Hughes, told investors the club "made a 1350 percent profit in 18 months using savants to predict winners." This reportedly won the investors over, who shelled out between $50,000 and $250,000 each.
Back in October, Foster sought to for an early release from the Brisbane Correctional Centre, citing safety reasons.
Foster is currently serving an 18-month sentence in connection with his weight-loss scam.