Developer Glenn Straub has offered Atlantic City's former Revel casino as a temporary shelter for refugees from the civil war in Syria. Here's how he would do it.
Straub, who purchased the property for $82m in April, figured that he can provide temporary shelter for 3,000 Syrian refugees inside the hotel's open areas while he's dealing with a number of lawsuits and fines from different parties such as the casino's former power supplier ACR Energy Partners.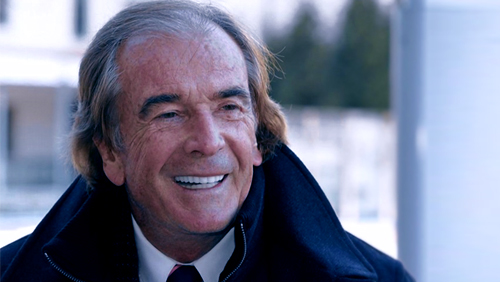 According to Straub, refugees can stay as long as 18 months, during which they'll hopefully be managed by the Red Cross. The resort's Broadway Theater, which can seat 5000 people, will serve as the reception area for documentation before refugees proceed to conference rooms that will be converted into living rooms. Sorry, but the use of the hotel's rooms is not included in the offer.
Straub added that refugees can use the laundry facilities of the resort, as well as dry cleaning and tailoring, multiple industrial kitchens and dining areas.
In an interview with KYW Newsradio, Straub noted that he has reached out to presidential candidates, calling for either charities or the government to provide food and other essentials.
"They really just need someplace to put security, which we have I don't know how many thousands of cameras and security locations, magnetic locks and everything that a casino has that we can keep people that we wouldn't want to have wandering around in the neighborhoods."
The US state Department, in a statement, said that they are not aware of Straub's intention but would be "pleased to put his offer or any other concerned American in touch with their local resettlement agency, which can provide opportunities to assist refugees who are resettled in their communities."
Straub plans to spend $500m to eventually turn the former Revel casino into an "extreme sports complex, two marinas with capacity to host super yachts, a multipurpose equestrian complex, indoor and outdoor waterparks, two universities, as well as ferries and helicopter service connecting Manhattan and Atlantic City," according to a press release from Stockton University.
Comments