ESports team Natus Vincere's CEO Alexander "ZeroGravity" Kokhanovsky has reached out to fellow eSports teams to create a player's union, a lesson that poker players could take notice of.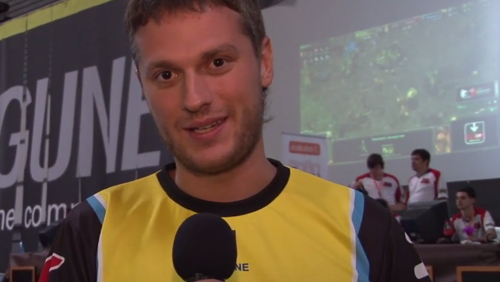 A company is only as good as the people that it keeps. It doesn't matter if your company is responsible for taking away the trash, hosting eSports tournaments or a platform to play online or live poker. If you don't treat your people right, they will leave and then your bottom line will suffer. It's the people that hold all of the power, not the company.
In the UK, train driver's union ASLEF are in situ to ensure that their members are suitably compensated for the work they do, and that their welfare is taken care of whilst in employment, and during retirement. To the train driver they can be the difference between a salary and a visit to the job center. To the company, they can be a royal pain in the ass.
I know this because I sat across the table from these trade unionists during my 19-years in the rail industry. I learned a few lessons during those confrontations – and they were confrontations: the union always got what they wanted, and unions are essential if the company places the importance of profit over people.
I have broached the question of a poker player's trade union numerous times. It's not an opinion that seems to carry much weight. The feedback I receive is loud and clear. The player's don't need one, thank you very much.
It seems this isn't the case within the burgeoning eSports industry, and this has some interesting connotations when you consider that poker could one day be a part of this environment.
Natus Vincere is a very respectful eSports organization based in the Ukraine. The name is Latin for "born to win" and they act in accordance with that.
Recently, their CEO Alexander "ZeroGravity" Kokhanovsky, e-mailed a wide range of eSports tournament organizers to advise them that he had created a teams union with the likes of Team Liquid, CLG, Cloud9, Virtus.Pro, TSM, NiP, fnatic, Titan and EnVyUs.
The e-mail stressed their intention of establishing a 'more professional connection between top teams and big eSports tournaments and league organizers,' before continuing to outline a series of stipulations that the teams union wanted to see enforced as from 1 January 2016.
The main stipulations are as follows:
1. The teams will decline to play in Dota 2 and Counter Strike:Global Offensive (CS:GO) online events that don't have LAN finals, with the exception of the US teams in CS:GO due to a lack of LAN events, with a caveat that the minimum prize money be set at $30,000 for 1-2 months league, and $10,000 for a 3-4 day event.
2. The minimum prize money for CS:GO will be $75,000 (excluding travel costs).
3. The minimum prize money for Dota2 will be $100,000 (excluding travel costs).
4. Travel costs to be separated from prize money, and tournament organizers must start contributing towards teams travel costs, including flights and hotel accommodation.
According to data provided by NewZoo, the global eSports industry is growing at a rapid annual rate of 40%, with estimates pointing at a $765m industry by 2018. The main reason this is quickly turning into a big bucks business is the audience figures that ultimately drive advertising revenue. NewZoo believes there will be 165 million viewers by 2018.
They won't be watching if the best teams in the world aren't playing. The smart men in the business know this – smart men like Alexander "ZeroGravity" Kokhanovsky.
In 2013, Kokhanovsky pulled his team out of the Copenhagen Games for what he said was a 'disrespectful approach towards the teams' causing him to feel 'utmost disappointment in modern eSports.'
It's widely believed that the treatment that him, and his team received in Copenhagen led to the creation of the union who now threaten to take the power away from the tournament organizers and place it firmly into the hands of the joystick holders.
Comparing poker players with video gaming professionals isn't exactly fair. With the exception of the work that Alexander Dreyfus is doing at Global Poker Index (GPI), the players largely supply the prize money in poker, whilst eSports pulls their prize pools in from their sponsors.
This doesn't mean to say that a poker player's union couldn't improve things from a player's perspective. It would certainly lead to more player centric tournament's, however, given the fact that poker is generally every man, or woman, for themselves, it's going to be difficult to find an Alexander Kokhanovsky type pioneer.
One thing is for certain, eSports players that bond with Kokhanovsky, and Natus Vincere, will start to see their lives improving immeasurably as a result of the recognition and solidarity with player power. Something for the poker player to ponder.