Online gambling operator NetBet, and digital marketing agency Dice London, are taking their "Make Some Noise" campaign to Twickenham in a bid to raise the roof during the do-or-die clash with Australia on Saturday.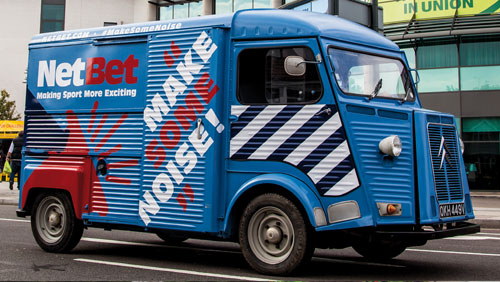 The Math is pretty simple, England will have to beat Australia at Twickenham, on Saturday, if they are going to have any chance of qualifying from Pool A, after Wales took a giant stride towards the quarter-finals with a 23-13 win over Fiji at the Millennium Stadium yesterday.
They are going to need every edge they can muster, and the Twickenham crowd is a critical part of that equation. Unfortunately, they seem to have lost their voices of late, something that the canny online gambling operator NetBet intend to do something about.
NetBet and the digital marketing agency Dice London recently exchanged handshakes in a deal that saw them create the "Make Some Noise" campaign aimed at raising the roofs at Premier League football grounds up and down the country. Now they are turning their attention towards rugby, and the 2015 World Cup.
The NetBet bus, and a bevy of beauties, will be on hand at Twickenham, to hand out megaphones to fervent England fans, ahead of their clash with the Wallabies. Their aim is to break records, but they have a lot of work to do. The noise level prior to kick off in that historic defeat to the Welsh last week only rang in at 84dB.
In contrast, noise levels tested at the Six Nations Championships, earlier this year, showed that the Tom Jones warblers of the Millennium Stadium in Cardiff was the loudest ground with an average sound level of 92dB. The record for an individual match was 101dB when Ireland beat the French 18-11 on Valentines Day, at the Aviva Stadium, Dublin.
Interestingly, rugby fans seem to make more noise than football fans, with Man Utd fans deemed the loudest in the Premier League clocking in an average of 83dB.
Megaphones might do the trick, but I have an even better idea. Maria Sharapova was forced to retire midway through her opening match at the Dongfeng Motor Wuhan Open in Beijing this week, and will not be able to defend the title she won at the China Open next week.
Why not hire her?
At this years Wimbledon, the Russian beauty sent tennis fans into a frenzy after her grunts and groans measured an astounding 101dB on the decibel meter – that's the same noise level as the aforementioned Ireland v France game, and only 7dB lower than the sound of a helicopter.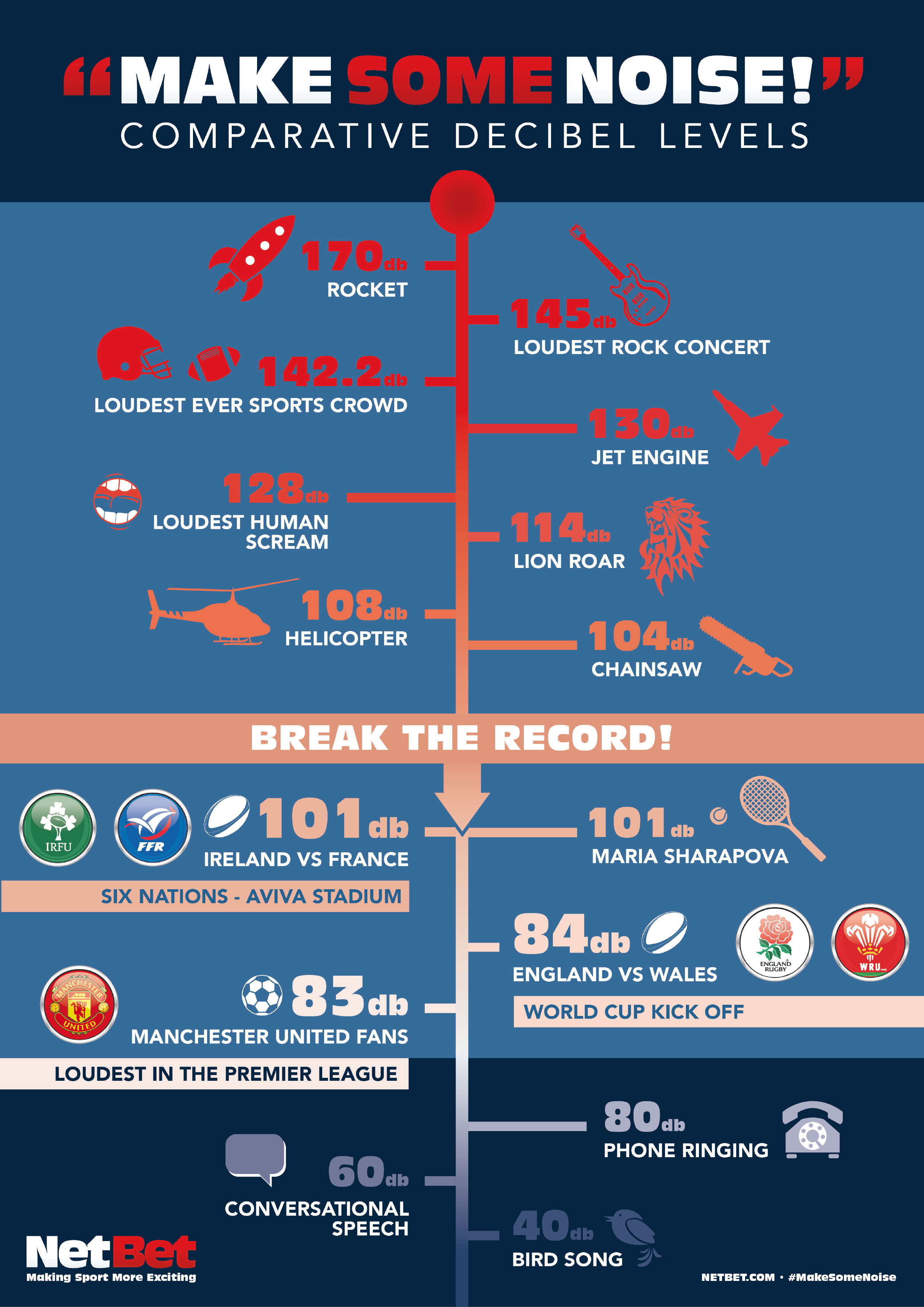 Comments