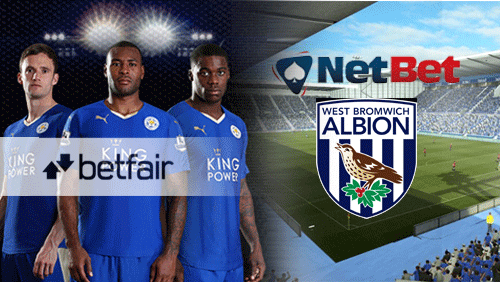 Online betting companies Betfair and NETBET have secured partnerships with English Premier League football clubs ahead of this weekend's kickoff of the 2015-16 Barclays Premier League season.
Betfair becomes Leicester City's official betting partner, giving Foxes fans access to some exclusive online betting offers throughout the season.
"Betfair is a world leader in online betting and has an extremely strong presence in professional football, owing to their expertise in engaging football supporters and their innovative methods that have become industry standard," said Leicester City's Commercial Director Ian Flanagan. "We're very much looking forward to working with them in the coming 2015/16 season and to forging a relationship that will have great benefits for both parties."
"We are delighted to have signed a deal with Leicester City Football Club to become the club's official betting partner. Leicester is a forward thinking club that shares our passion for innovation and we look forward to growing a successful relationship over the course of the upcoming season," said Betfair's Head of Media, Sponsorship & PR Stephen Mault.
Meanwhile, Malta-licensed NETBET will join TLCBet and Freebets.com as betting partners of West Bromwich Albion (WBA).
WBA's Hawthorns stadium will feature NetBet on its pitchside LED system starting August 10. As part of the new collaboration, SPORTFIVE will provide extensive support and football expertise, proposing "solutions to brands to brands that fit with their development strategies by capitalizing on sport partnership."
NetBet has a track record of delivering football sponsorship deals in France but this agreement is its first in the UK.
"NETBET, due to their size in Europe, also presents a strategic opportunity for the club in this zone and we look forward to working with such a creative brand in this sector to the mutual benefit of both of our brands." Albion's Sales and Marketing Director Adrian Wright. "They share the same ambitions as our club, and we are delighted they chose the Baggies to be partnered with."
"We're very proud to be partnered with West Bromwich Albion ahead of the forthcoming season. Their outstanding performances on the field last campaign show this club is going places, and to be a part of their journey for the next 12 months gives us a great sense of pride. The club has 137 years of history and tradition, and we are so pleased to be partnered with a football club with the same objectives as ourselves: to strive to compete at every level," said NetBet Marketing Manager Alexandre Mangaud.