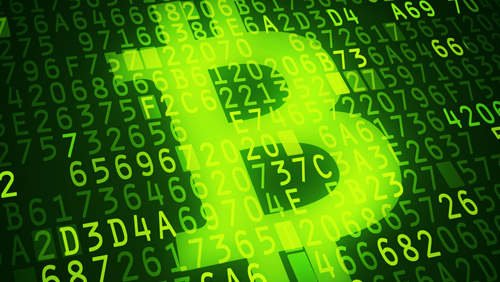 Say what you want, but virtual currency is here to stay. From tools, computers and even patents, there's just no stopping bitcoin and its underlying technology from redefining online commerce.
Bank of America filed an application before the U.S. Patent and Trademark Office to patent an alternative wire transfer system, which uses cryptocurrency as a transparent intermediate step for fiat currency transfers. The patent was filed on March 17 and published on Sept. 17.
The patent application (read the content here) seeks to protect a system that can be used to transfer electronic funds between customer accounts using the blockchain technology of cryptocurrency as means of payment.
"Enterprises handle a large number of foreign wire transfer requests on a daily basis. As technology advances, foreign transactions have become more common. For some customers, it may be desirable to conduct a foreign wire transfer in less time than what current foreign wire transfer systems allow," authors Thomas Edward Durbin and James Gregory Ronca wrote in the filing.
The system will be designed to "bypass" traditional wire services, "thereby reducing dependency on third party networks and increasing the reliability of fund transfers," the authors noted.
Likewise, the system will also have means to determine which transfer method—virtual currency or otherwise—is optimal in a given case. For instance, if cryptocurrency is found to be optimal, the system "may choose a particular cryptocurrency exchange because the cryptocurrency is priced favorably or because the cryptocurrency exchange has a relationship with the enterprise."
The application defines cryptocurrency in a generic way. In the filing, cryptocurrency was described as "typically a peer-to-peer, decentralized, digital currency whose implementation relies on the principles of cryptography to validate transactions and generate the currency itself."
The filing listed Bitcoin, Litecoin, Ripple, Peercoin, and Dogecoin as examples of cryptocurrency.
"Initiating fund transfers using cryptocurrency allows for the technical effect of conducting a foreign fund transfer in less time than a foreign fund transfer currently, as it avoids delays that may be caused by relying on third-party systems and services," the filing reads.
Anonymity tool for Bitcoin
Meanwhile, researchers at Shenzhen University in China developed Transaction Remote Release (TRR), an anonymity system to render deanonymizing tools ineffective.
Inspired by free software The Onion Router (TOR) network, the system (paper can be found here) employs a multi-layered encryption that can protect the identities of Bitcoin clients.
Unlike TOR, however, which is available for download, TRR will be integrated directly into the network for immediate layer encryption and also to trump current unmasking techniques, which can uncover personal identities and source IP addresses from public blockchain data. Examples of current unmasking tools include Analysis of Transaction Chain (ATC) and Analysis of Bitcoin Protocol and Network (ABPN).
Likewise, the team said TRR has faster connection speeds and greater stability than TOR. It will also be made available globally, particularly in areas where TOR has been blocked.
But there are drawbacks: First, amendments to the Bitcoin protocol are needed before TRR can be applied, unlike TOR which is already well-established in the Bitcoin community, according to The Stack. TRR is also vulnerable to fake requests and Denial of Service attacks at the moment, which the researchers hope to solve in the future.
First-ever computer for Bitcoin
Rounding up the recent breakthroughs for virtual currency is a computer solely for Bitcoin.
Last week, San Francisco-based startup 21 Inc. unveiled the 21 Bitcoin Computer. In a blog post, CEO Balaji Srinivasan said the computer is equipped with native hardware and software support for the Bitcoin protocol. The hardware will provide a constant stream of Bitcoin, while the software will make the digital currency useful for buying and selling goods.
The computer, which costs $400, can be used to instantly mine Bitcoin from the command line and reward peer for sharing links on social media, among other things.
The device, however, is targeted at developers rather than consumers, and is part of the startup's goal of turning Bitcoin into an Internet protocol, according to the Wall Street Journal.
Comments