The gambling industry in Maryland is on the rise… and so is problem gambling, but unlike other casino states, Maryland does not offer any free treatment programs.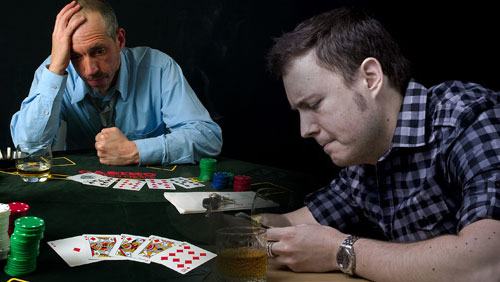 Maryland's five casinos—Hollywood Casino, Horseshoe Casino Baltimore, Casino at Ocean Downs, Maryland Live, and Rocky Gap Casino Resort—took in just over $1b in revenue from lottery and casino gambling in the fiscal year ending June 30. The Maryland Lottery and Gaming Control Commission (MLGCC) Director Gordon Medenica expects to see bigger growth as MGM Resorts' National Harbor casino is scheduled to open in the second half of 2016.
In August, Maryland casinos generated a total of $96.7m gaming revenue, up 20% or $16,128,889 year-on-year.
However, Michael Rosen, a recovering addict and one of the counselors at the Maryland Center of Excellence on Problem Gambling at the University of Maryland, said problem gambling in the state "is absolutely getting worse." In 2014, the state's increasingly busy 1-800-GAMBLER help line received calls from 619 people seeking for help, up from 533 calls from the previous year.
According to MLGCC data, police were called to casinos four times in the first five months of this year to respond to children or seniors being left alone in vehicles outside the gambling facility while parents or caregivers were gambling.
About 900 people have legally barred themselves from the casinos through the state's Voluntary Exclusion Program, up from 204 people in the list two years ago. Out of 893 people who were banned from the casinos, 37 couldn't stay away and chose to trespass on casino properties.
"When gamblers reach out to us, they're in crisis… it's out of control, they don't have any money," said Deborah Haskins, president of the Maryland Council on Problem Gambling. "When the person doesn't have treatment as an option, it's like you're putting a brick wall in front of them. You're commending them for taking the first steps, but then you have nothing else to provide them. It's very frustrating."
In the past fiscal year, $4m went to funds to help address problem gambling and most of the money went to the Maryland Center of Excellence on Problem Gambling, where it's used to increase the number of trained counselors and health providers equipped to deal with gambling addiction issues and fund research, public awareness campaigns, the addiction hotline, and peer counseling services conducted by Rosen but none for actual treatment and many gamblers don't have insurance to cover for it.
"It doesn't make a whole lot of sense for us to put a ton of effort into prevention, but then just ignore the people who got the addiction despite the prevention efforts. I'd like to see us do that," said Eric G. Luedtke, House chairman of the Joint Committee on Gaming Oversight. "It's a challenge with the budget climate, but I would argue that with the amount of money the state's bringing in, we should release some of that to helping subsidize treatment."
Comments