All lies.
That was the Massachusetts Gaming Commission's answer to allegations that retired state police officers working for Wynn Resorts had access to a "wiretap room" inside the state attorney general's office.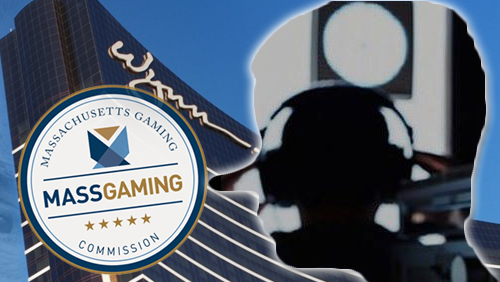 Karen Wells, MGC's interim executive director, said the allegations "had no factual basis."
In a memo obtained by MassLive, Wells said that "there is absolutely no reliable evidence that the Office of the Attorney General disclosed confidential investigatory materials to agents of Wynn Resorts."
Wells is also the Mass Gaming's director of investigations and enforcement.
The commission is locked in a legal fight with the city of Boston, which claimed the gaming regulator unethically awarded the eastern Massachusetts casino license to Wynn. The city also said it is entitled to payments from Wynn due to its "host community" status for the $1.75 billion casino in Everett.
Last July, the city issued more than a dozen subpoenas for Massachusetts State Police officers and members of the attorney general's office on allegations that they gave retired state troopers Joseph Flaherty and Stephen Matthews access to files on Charles Lightbody.
Lightbody is a felon who had controlling interest in the former Monsanto Chemical site, where Steve Wynn's new casino resort will rise.
Lightbody filed a motion, in which he claimed Flaherty and Matthews were working for Wynn as private investigators and saw files about his hidden ownership interest in the Monsanto land at the AG office.
Wynn spokesman Michael Weaver already denied that the two ex-state troopers were hired by the casino operator, saying the company was unaware of the incident and the identity of the two men.
The city's lawsuit was filed last October after Wynn Resorts beat Mohegan Sun to get the lone Boston-area casino license last year. Boston claimed the state regulator gave preferential treatment to Wynn.
The next hearing in the Boston-Gaming Commission lawsuit saga is set for Sept. 22.
Comments