This is a guest contribution by Julie Anderson, a writer from Vegas Master Magazine. If you would like to submit a contribution please contact Bill Beatty for submission details. Thank you.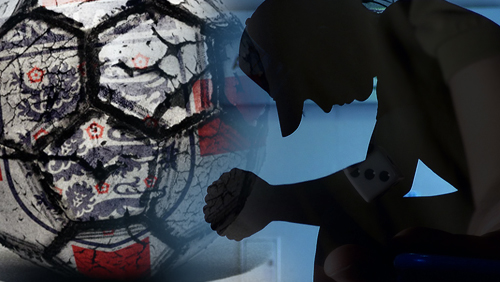 The English Premier League (EPL) kicked off its 23rd season on August 8th, which means that a new season of EPL sports betting has also begun.
Betting on sports is of course a global phenomenon, restricted not only to the common folks but also major sports stars. In the UK gambling on football is a massive and growing global industry worth billions of pounds every year. Currently, it is estimated that the worldwide sports betting industry is worth up to a staggering $3 trillion.
In the UK, well over half of the sports betting that occurs is on football. While there are several sports gambling operators in England, the UK's largest bookmakers are William Hill, Ladbrokes, and Coral. Irish bookmaker, Paddy Power, is another big name known for its viral campaigns.
Sports betting syndicate issues
Unfortunately, there is plenty of illegal betting on sports, and many sports associations and governing bodies are working toward preventing the problem from worsening. For this reason, there is concern about the emergence of the sports betting syndicate.
A sports betting syndicate is essentially a group of gamblers who pool all their efforts together to try to beat the sportsbook. The syndicates collect money and make bets on a variety of events. While the gamblers do not have any shares in the syndicate, their money represents a certain portion of the pool. Syndicate members receive a percentage of the profits made.
The major issue is that there have been cases where illegal syndicates have been involved with match-fixing, which influences the result of a sports event (cheating). The concern is that these syndicates will tempt players or sports officials with financial rewards in order to fix a match to ensure the syndicate receives the maximum profits.
The EPL is the richest football league – hands down.
Illegal gambling and match-fixing is only likely to get worse as the EPL continues to increase in popularity. Currently, it is a massive money-maker that has been very successful at attracting fans locally and overseas.
Deloitte recently reported that EPL teams had revenues of €3.9 billion ($4.3 billion) for the 2013-2014 season, which is a 32% increase from the previous season. Furthermore, as for the league's TV revenues, it is second only to the NFL (National Football League) for international sports, taking in an estimated €2.1 billion ($2.9 billion). Also, the EPL team has the highest teams revenue and TV revenue among all the "Big Five" European leagues. It has left its competitors, the German, French, Spanish and Italian leagues, in the dust.
According to John Vrooman, a Vanderbilt University sports economist, the EPL has done a far better job at globalizing its revenue base. Vrooman explained that "Over 40% of the current $1.15 billion annually drawn by the EPL from its overseas contracts comes from Asia," He added that "EPL is blowing away the European competition in the new pan-fanatic game of football neo-imperialism."
Are bookmakers the moving force behind English Football?
As for how the gambling industry affects the EPL directly, there are already several football clubs that have secured partnerships with betting operators. For example, Aston Villa has a contract with Dafabet, Burnley has Fun 88 as a sponsor, and Bet 365 sponsors Stoke City. Recently, three more deals were made. Leicester City partnered with Betfair, West Bromwich Albion signed with NetBet, and Norwich City entered into a multi-year deal with Coral.
Although some people will argue that football and gambling seem to go hand in hand, others feel that the gambling culture is taking over. That it is infecting fans in a very negative way, making them believe that they have something to gain from bookmaking without giving any thought to how much they are likely to lose. Still, others feel that the gambling industry's heavy influence over the EPL, through partnerships and deals, also means more corruption and a higher risk for illegal gambling.
Illegal gambling vs. match-fixing
Match-Fixing in English football is nothing new and has been occurring for years. In fact, back in 2013, the National Crime Agency (NCA) arrested several individuals on suspicion of fixing English association football matches.
According to a study by the University of Sorbonne in Paris and the International Centre for securing sports, worldwide, 4 in 5 sports bets are channeled through illegal or non-regulated entities. In other words, 80% of global sports gambling is crime-related and about 53% are concentrated bets in Asia and 49% in Europe.
However, Declan Hill, a journalist known for being one of the world's top experts on match-fixing and corruption in the international sports industry, criticized this study, stating that it didn't distinguish between "illegal gambling" and "fixing games". Hill explained that illegal gambling does not always result in match-fixing.
Fixing a mach can influence many things that happen in it and it is the most dangerous phenomenon in pro football. The more widespread it becomes the more football will lose its integrity and the confidence of the public. The EPL may stand more resilient in the face of these threats due to a strong economic backbone, but like some cases before including allegation regarding the world cup tournament held by FIFA, large money can attract the wrong kind of influence and English football gambling industry has it in has it in abundance.
Julie Anderson is a writer for VegasMaster magazine; she deals mainly with online gambling's industry, culture and social implications. Checkout her recent article on major sports stars who've gambled a little too much. 
Comments