Joseph Graziano, owner of Costa Rica-based Beteagle.com, is sentenced to 18 months in prison in connection with his part in an online sports betting operation allegedly run by members of a mob in New Jersey.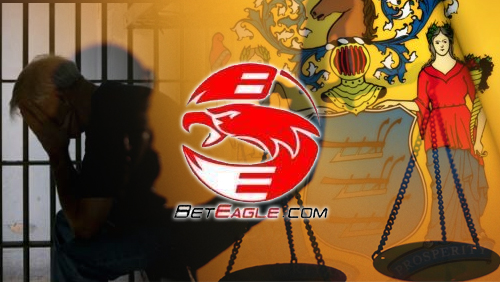 The owner of a website involved in an illegal sports betting conspiracy with mafia members is facing jail time.
Joseph Graziano was sentenced to 18 months in prison on July 28 after pleading guilty to one count of racketeering conspiracy, U.S. Attorney Paul J. Fishman announced Tuesday.
According to court documents, the 78-year-old was the principal owner of Beteagle.com, a Costa Rica-based website used to facilitate online sports betting. But New Jersey prosecutors said the operation was actually headed by 83-year-old Joseph Lascala, an alleged "capo" and made member of the Genovese Crime Family of La Cosa Nostra operating in northern New Jersey.
Authorities said Lascala has a "crew" in charge of operating illegal gambling and collecting unlawful debt, among other things.
The U.S. Attorney's Office said associates of Lascala's crew, called "agents," were given access to the password-protected Beteagle.com. To place bets online, these agents and their sub-agents issued a bettor a username and password to access the website, but the access was not given online and no money or credits were made or transferred through the site. Prosecutors said the winnings were paid out and the losses were collected in person, and if a bettor failed to pay his gambling losses, then the crew will use their mob status and issue threats of violence to collect on the debts.
According to NJ.com, surveillance recordings captured Graziano bragging about how much he earns with the scheme. In one conversation, Graziano was heard saying, "If at the end of the year I can make two million and I gotta give away, like four or five hundred thousand… that's a million and a half, you know… My money."
Graziano was ordered to serve three years of supervised release and pay a $16,000 fine in addition to his time in prison. He had also forfeited $1 million to the United States as part of his plea agreement.
Last month, Graziano's employee, 45-year-old Dominick Barone, was sentenced to 18 months in prison after pleading guilty to his role in the scheme. Authorities said Barone worked with Graziano in the daily activities of the website and had also conspired with the Genovese family.
Charges against Lascala are still pending.
Comments