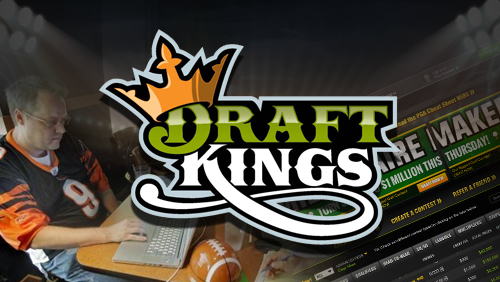 Daily fantasy sports operator DraftKings is expanding its Playbook sports website team to provide fantasy sports content like Rotoworld and ESPN.
Playbook's goal is to get DraftKings' existing users to stay longer on the site and play more games, which appears to be working. Since the site redesign in March, the company says average page views per visit have increased 52% and time on the site is up 152%.
"Our players want and need this content anyway, so why shouldn't they expect it from us?" said DraftKings cofounder Matthew Kalish.
DraftKing is just another business aiming to enter the media game, similar to rival FanDuel Inc., which has FanDuel Insider, and four major sports league, which have their own round-the-clock cable channels and news sites.
University of Alabama Chairman of Brodcasting Andy Billings said that his research into fantasy sports shows that people who play fantasy games consume three times as much sports media as other fans.
"They are trying to establish themselves as a brand that goes beyond fantasy," said Billings. "They want to be a place for one-stop shopping for the sports fan."
According to the Fantasy Sports Trade Association, fantasy players in the United States and Canada doubled between 2007 and 2014 to 41.5m.
"By offering articles related to daily fantasy sports and other content, DraftKings takes a step toward making their site look aesthetically more like CBS, ESPN, and Yahoo, and less like the sports books," said Marc Edelman, a sports and gaming law specialist at Baruch College in New York.