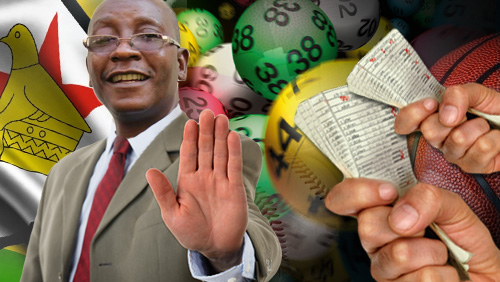 Zimbabwe has stopped giving out betting licenses on Tuesday to limit the surge of gambling on sports and lotteries in the southern African nation.
Deputy Minister of Home Affairs Ziyambi Ziyambi told Bloomberg that betting needs to be under control, that people are betting everywhere, and that there are too many operators offering services.
According to economist Prosper Chitambara of the Labour Economic and Development Institute Research of Zimbabwe, about 90% of Zimbabwe's 14m population are either unemployed or underemployed.
In the first three months of 2015, about 1000 jobs were eliminated at 76 companies and last year 7000 people lost their jobs, according to the country's Retrenchment Board.
Other factors in the country have boosted the level of unemployment and this has driven some of the people towards gambling for economic reasons, while still others simply gamble for entertainment. The most popular betting game in the country is soccer.
"We have different kinds of clients – some do it for fun and some for economic reasons," said Emily Kabaya, a manager with VegasBet Ltd., which started operating last year and is expected to grow into a chain of sports betting and gaming shops.
In Nigeria, reports indicated that about 60m residents between 18 and 40 years of age spend up to $9m on sports betting daily.
According to a report by Action Aid and other NGOs, in Uganda, over 2,000 active operators have been engaged in various gambling modes and techniques, earning the government over $3.6m in 2014.
In Kenya, the government has embraced online gambling regulation as it believes that the entire country will benefit from the revenues coming from the taxes and all illegal operations will cease to exist. In 2012 the Kenyan government collected over $3 million in gambling tax revenues].
Comments