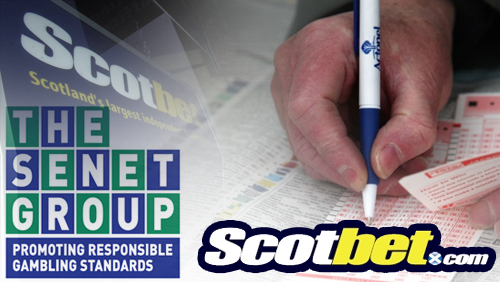 The Scottish independent betting shop group Scotbet announced on Tuesday that it has joined the Senet Group, becoming the first new member of the self-regulatory body.
Scotbet joins founder members William Hill, Ladbrokes, Coral and Paddy Power in committing to abide by a code of conduct meant to ensure high industry standards of social responsibility in gambling.
"We've always placed a high priority on promoting responsible gambling, so it seemed natural to join Senet as a mark of our commitment to that principle," said Scotbet Chairman John Heaton. "In keeping with Senet's rules, we have withdrawn all advertising of gaming machines from shop windows and will be devoting 20% of window advertising to responsible gambling messages."
"While most customers enjoy betting safely, it's important that the industry plays its part in protecting vulnerable people. We look forward to working with Senet to achieve that goal."
"We're delighted to have Scotbet on board. We now have about 90% of betting shops in Scotland signed up, which is good news for their customers and all those who want to see higher standards of responsible gambling," said Senet Group Chairwoman Wanda Goldwag.
Royal baby Princess Charlotte, not good news for bookies
The Duke and Duchess of Cambridge have called their baby daughter Charlotte Elizabeth Diana.
As bookies estimate £1m ($1.5m) payouts to punters, some speculate that a rush to make bets on the name "Charlotte" in the last few days could be an indication that someone on "the inside" knew what the name would be.
"It sets off alarm bells that maybe there has been information leaked from the palace, and so the public followed the money," said Coral spokesperson Nicola McGeady.
Coral saw more than 60% of bets on Charlotte in the last 24 hours, producing the company's largest payout for this type of contest. Likewise, referring to bets made on the baby's gender in the last six months, McGeady said that "it should have been a coin toss, but the money was so lopsided in favor of the girl."
Comments