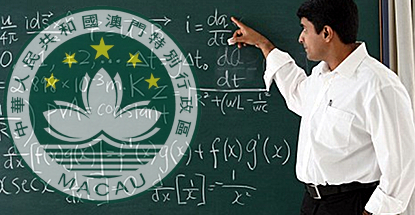 Casino operator Galaxy Entertainment Group (GEG) sidestepped the worst of Macau's 2014 revenue downturn but the bad times caught up with the company in Q1.
GEG released unaudited Q1 figures on Thursday, showing revenue of HKD 13.7b (US $1.76b) in the three months ending March 31. The figure is down 32% from the same period last year and down 15% from Q4. Earnings were down 40% year-on-year to HKD 2.3b ($297m).
GEG's flagship Galaxy Macau property reported revenue down 28% to HKD 9.2b, as VIP revenue fell 35% and mass market revenue dropped 14%. But mass market revenue was up 7% from Q4 and hotel occupancy remained high (95%). Revenue at the StarWorld Macau was off 42% to $4b thanks to hefty declines in both the VIP (-48%) and mass market (-18%) tables. Earnings from the CityClubs branded casino business were down 35% to HKD 31m.
Meanwhile, Galaxy Macau's Phase 2 is set to open on May 27, yet GEG still doesn't know how many gaming tables its new property will receive. In January, GEG said Phase 2 had the capacity to host up to 500 tables but Macau officials have offered little guidance as to how many tables GEG will ultimately receive. Casino operator Melco Crown Entertainment (MCE) says its new Studio City property, which is set to open in Q3, would like 400 tables of its own.
On Tuesday, Macau Secretary for Economy and Finance Lionel Leong Vai Tac said the government would undertake a "comprehensive consideration" when determining who got how many tables. But Leong said the government "sticks to its position" of capping annual table growth at 3% from its present level. Macau closed out 2014 with 5,711 tables – down 39 from 2013 – which would put 2015's new allotment at just 171 tables.
Even if these 171 tables are evenly divided between GEG and MCE, neither party has much reason to celebrate. In its 2014 annual report filed on Wednesday, MCE warned that the $3.2b Studio City project could technically fall into default on a $1.4b loan if it doesn't receive "a minimum 400" new gaming tables. Did someone say electronic stadium baccarat?