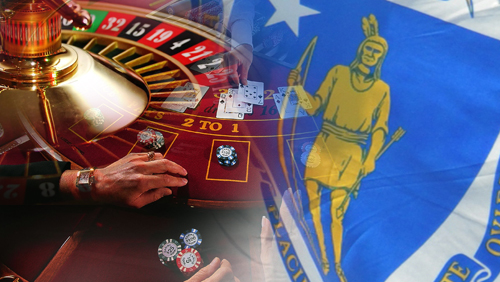 The Massachusetts Gaming Commission (MGC) has set a 5 p.m. deadline today (16) for initial applications from developers vying for the last casino license in the state.
Three companies–KG Urban, Crossroads Massachusetts/Somerset, and Mass Gaming and Entertainment–have so far submitted their applications.
The New York-based KG Urban plans to build a Foxwoods casino on the New Bredford waterfront but the company needs to secure a host community agreement with Mayor Jon Mitchell. No resolution has been made on that front, although company spokesman Andrew Paven told the Boston Herald that the two sides have been engaged in "substantive conversations" about the proposal.
Mass Gaming and Entertainment has already filed its application while the other two developers having requested extensions until today to get their proposals in order. Mass Gaming's parent firm Rush Street Gaming secured a host agreement to build a $650 million casino and hotel project on the Brockton Fairgrounds site.
The third application submitted by Crossroads Massachusetts and Somerset on the Move envisions a casino in Somerset.
The possibility exists that the Mashpee Wampanoag tribe might win federal approval to place land in the southeastern part of the state into trust, freeing it to build a rival casino there.
Once all applications are filed, the residents would have to vote on the proposals of their respective communities. Brockton residents are scheduled to vote on Mass Gaming and Entertainment's casino proposal on May 12 while residents of New Bredford are expected to do the same for KG Urban's proposal sometime in May.
The next step will be the Phase 2 applications, due on May 26, which will specify details related to the proposed sites, among other things.