ADRIANO MORAES AND RIKU SHIBUYA MAKE WEIGHT AHEAD OF
ONE FLYWEIGHT CHAMPIONSHIP SHOWDOWN
CATCH ALL THE ACTION LIVE ON TV9 AND ON PAY-PER-VIEW AT WWW.ONEFC.COM/LIVESTREAM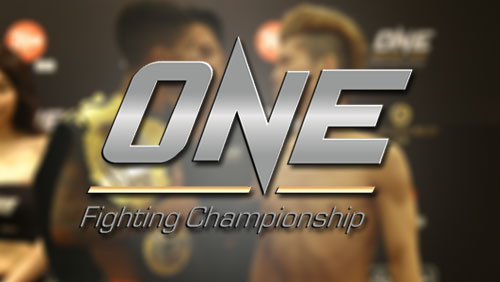 12 March 2015 – Kuala Lumpur, Malaysia: ONE Championship™ (ONE) announced today that all mixed martial artists competing have made weight and are ready for ONE: AGE OF CHAMPIONS. The event takes place on Friday evening, 13 March at Stadium Putra in Kuala Lumpur, Malaysia. The card is headlined by Adriano Moraes who puts his ONE Flyweight World Championship on the line when he takes on Japan's Riku Shibuya.
Visit the official ONE: AGE OF CHAMPIONS weigh-in photo gallery by clicking:
https://www.dropbox.com/sh/7pof14b9qwz30a2/SFZmzHv8q8.
ONE Flyweight World Champion Adriano Moraes stated, "I'm ready to defend the honour of this world championship! I carry the championship with pride and I do not plan on giving it up! Riku Shibuya is not going to take the championship from me I can assure everybody that!"
ONE Flyweight World Championship challenger Riku Shibuya stated, "I am here in ONE Championship to be the champion. I plan on beating Moraes and bringing the title back to Japan, where it belongs."
Tickets for ONE: AGE OF CHAMPIONS, presented by Tune Talk, are on sale now at www.AirAsiaRedTix.com. Ticket categories begin with the full Red Carpet and cageside experience at RM388 followed by VIP RM278, Gold RM168, Silver RM108 and Bronze RM58. Prices include ticketing fee.
MAIN EVENT
ONE Flyweight World Championship bout: Adriano Moraes (56.7kg/125lbs) VS Riku Shibuya (56.7kg/125lbs)
MAIN CARD
Lightweight bout:Peter Davis (70.3kg/154.5lbs) VS Rajinder Singh Meena (70.1kg/154 lbs)
Women's Flyweight bout:Ann Osman (55.7kg/122.5lbs) VS Walaa Abbas (56.6kg/124.5lbs)
Featherweight bout:Cary Bullos (65.5kg/144lbs) VS Ev Ting (65.7kg/144.5lbs)
Flyweight bout:Thanh Vu (56.6kg/124.5lbs) VS Gianni Subba (56.7kg/125lbs)
Women's Atomweight bout:Kirstie Gannaway (48kg/105.5lbs) VS April Osenio (48kg/105.5lbs)
Bantamweight bout:Ramon Gonzales (60.6kg/133lbs) VS Chan Rothana (61.05kg/134lbs)
Catchweight bout (82kg):Reant Fabriza Rainir (77.6kg/171lbs) VS Agilan Thani (81.5kg/179lbs)
Fans from around the world can witness the action online via live streaming at www.onefc.com/livestream. The event will be available for purchase at just US$9.99.
For more updates on ONE Championship™, please visit www.onefc.com and follow Twitter and Instagram @ONEFCMMA and Facebook at www.facebook.com/ONEFCMMA
About ONE Championship™
With a 90%+ market share in Asia, ONE Championship™ is Asia's largest Mixed Martial Arts (MMA) organization. Headquartered in Singapore, the world's most exciting mixed martial arts organization hosts the best Asian mixed martial artists and world champions, all signed to exclusive contracts, on the largest media broadcast in Asia. ONE Championship™ has partnered with FOX and STAR Sports for an unprecedented 10-year cable television deal with a coverage that spans 70+ countries across the world.
Media Contact:
Loren Mack, ONE
(e): [email protected]
(m): +65 97715617
@LorenONEFC