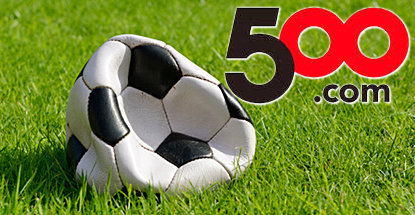 Online sports lottery operator 500.com is finding life difficult now that the 2014 FIFA World Cup is but a distant memory. In the three months ending Dec. 31, the company's revenues fell 22.1% from Q3 although the numbers were up 52.1% from the same period a year ago. Operating profit fell 44% year-on-year while net income 83% fell to RMB 14.5m (US $2.3m).
As one might expect, the situation was far brighter on the full-year front. Revenue rose 123.4% to RMB 579.7m, operating profit rose 149.6% to RMB 149.5m and net income was up 48% to RMB 157m.
500.com CEO Man San Law said the company had "finished the year on a strong note" and hopes were high for 2015, despite the absence of a major international football tournament.
The number of active users in Q4 was 984k, down 71.9% from Q3 but up 10.2% from Q4 2013. Of these 984k users, 54% accessed 500.com via PC, up from 52.3% in Q3. Mobile app users fell from 736k in Q3 to 409k in Q4, but mobile users' share of 500.com sales rose from 38.4% to 41.4%. Mobile website users fell by more than half to just 4.6% of total sales.
Looking forward, 500.com expects first quarter sales of between RMB 1.7b and 1.8b, representing a sequential decrease of between 2.4% to 3.4% and a year-on-year gain of between 61.2% and 70.6%. 500.com president Zhengming Pan told analysts the company expects mobile platform sales will top 50% this year for the first time.