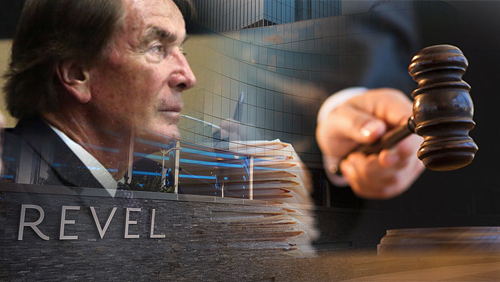 The pending sale of Revel Hotel and Casino to real estate developer Glenn Straub has been put on hold after a federal appeals court ruled in favor of appeals filed by tenants seeking to block the sale unless their property rights are protected.
U.S. District Court Judge Jerome B. Simandle issued an 11th hour ruling, ordering that claims from the business owners must be heard before a sale can go through, setting up a Monday showdown to determine the fate of the Straub's pending purchase. A three-judge panel of the U.S. Third Circuit Court of Appeals in Philadelphia reversed a lower court's decision that allowed a $95.4 million sale to Straub to continue despite objections from the former operator of Revel's nightclub.
one of the conditions of the sale was the Florida-based Straub being "free and clear" of any obligations to leases held by tenants, which includes bars, clubs, and restaurants that operated inside Revel.
The emergency hearing on Monday isn't the only thing that's threatening the long, drawn out sale. Straub is also under a deadline by the end of the day to close the deal or risk losing his $10 million deposit on the property. It isn't clear whether the deadline would extend as a result of this latest ruling.
Speaking to the Wall Street Journal, Straub was quoted saying "If they can't close, so be it. It's business; we've done it for 52 years."
Straub's attorney Stuart J. Moskovitz even hinted that his client is serious about walking away from the planned purchase, even if it means losing out on the $10 million deposit.
"Everything's up in the air right now," Moskovitz said. "There's these court rulings hanging over everyone's heads."