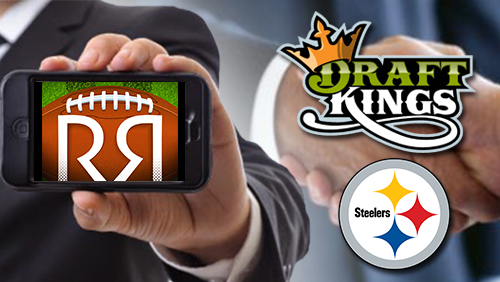 FanDuel and DraftKings may have the lion's share of the daily fantasy sports market, but upstart Rivalry Games is prepared to offer something it claims neither FanDuel nor DraftKings currently has in their menu.
The maker of Rivalry Fantasy Sports has announced that its mobile app will be the first to offer Super Bowl fantasy football. The app is available on iOS and Android devices, allowing fantasy football players to compete for points or cash during Super Bowl XLIX.
"Millions of Americans watch the Super Bowl, but normally, only a small percentage of viewers really care about the outcome," Rivalry Games co-founder and CEO Justin Bauer said in a statement.
According to the company, Rivalry Fantasy Sports allows players to select six-man teams during the game. Players can either play for free or join cash games ranging from $1 to $100. All of Rivalry Fantasy Sports' Super Bowl XLIX tournaments will carry a cap of around 10 to 100 players, ensuring participants a bigger chance of winning the tournament.
"Whether you play for pride or cash, Rivalry Fantasy Sports will make the Super Bowl way more exciting than usual," Bauer added. "Pick your fantasy team, root for your players and hopefully earn some cash."
DRAFTKINGS INK PITTSBURGH STEELERS
Speaking of DraftKings, the daily fantasy sports site has signed up another NFL team to its roster of professional sports team partnerships. After securing the signatures of the New England Patriots and the Denver Broncos, DraftKings has added the Pittsburgh Steelers to its list of NFL partners.
"Fantasy sports are an increasingly important part of the fan experience for Steelers fans," the Steelers' Director of Corporate Partnerships and Sales Ryan Huzjak said in a statement.
"Our partnership with DraftKings will continue to provide many opportunities to Steelers Nation, and we are excited about moving forward in order to engage our fans with fantasy sports in unique ways."
As part of the partnership, DraftKings will be allowed to offer exclusive programs for Steel City fans, including ticket giveaways and access to VIP events. In addition, DraftKings will also have the opportunity to use Heinz Field's resources to provide in-stadium fantasy updates and LED signage displays.
DraftKings will also be prominently featured on the team's digital media properties including NFL NOW, the Steelers website and mobile app, the Mike Tomlin Show, Steelers Game Day Pregame Radio and the Steelers Huddle Show.
Comments