According to statistics compiled at High Stakes Database, Daniel 'Jungleman' Cates tops the 2014 online cash games high stakes charts, after ending the year with over $3.4m in profit.
Is Daniel 'Jungleman12' Cates the greatest player in the world?
Poker's beauty lies in its many forms. Daniel Colman is the undisputed king of the live tournament jungle, but High Stakes Database (HSDB) claims that Cates wears the same thorny crown in the online cash game realm.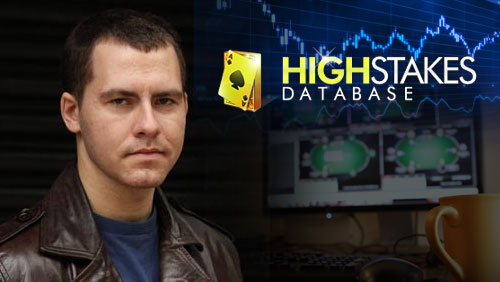 So the question is a valid one.
Is Daniel 'Jungleman12' Cates the greatest player in the world?
Ever since I wandered into this crazy community I have been told that the cash game player is a better player than the one that chooses to play tournaments. If this generic statement is true, then playing against the very best in the high stakes online cash games, and beating them, must mean that Cates has a bigger ding-a-ling than Colman.
Cates ended the year with over $3.4m in profit, edging out Mikael 'punting-peddler' Thuritz, who ended the year with over $2.5m in profit. The stats were compiled by HSDB and only includes scores raked in on Full Tilt and PokerStars. They also fail to take into account the scores of people who opt out of having their results public knowledge. That means the biggest winner of 2013, Niklas 'ragen70' Heinecker, is not included in the 2014 numbers. Salt, pinches and all of that.
The key to Jungleman's success seems to be his work ethic. His 669 Full Tilt sessions, and 549 at the PokerStars tables dwarfed those of his main competitors with only the German San1ker playing more than Cates, and retaining a profit, with 699 sessions on Full Tilt. Cates won $631,288 on Stars and $2.8m on Full Tilt. The player with the most profit per hand was Isaac 'luvtheWNBA' Haxton. According to a blog post written by PokerNews' Chad Holloway, Haxton finished the year with a profit per hand of $74.09 – Cates's was $31.15.
If we are championing for Cates to be recognized as the greatest poker player in the world, as a result of his online cash game exploits, then does that mean the bottom end of the pack are the worse players in the world?
This is where my hypothetical falls apart.
Phil 'Polarizing' Ivey (-$2.3m), Viktor 'Isildur1' Blom (-$1.6m) and Phil 'OMGGlayAiken' Galfond (-$1m) were three of the biggest losers of 2014, and I am not crazy enough to push them into the position of donkey quite yet.
No drumroll required for the name of the man who ended the year with the largest deficit: Gus Hansen losing over $5.8m. Of all the high stakes online cash game players only Blom played more hands than Hansen, who by the end of the year was losing $29.19 every time he played a hand.