Aquis Group Chairman Tony Fung has penned an open letter to reaffirm his commitment in developing the A$8.15 billion casino project in Cairns, Australia.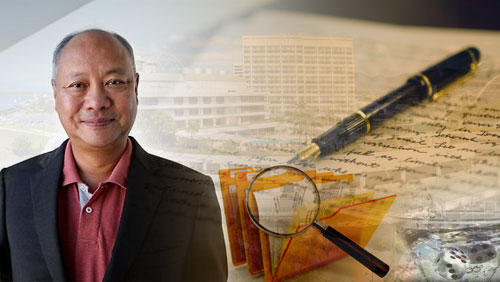 According to Fung, the project will now require a "comprehensive review" that could pave the way for a lot of "difficult decisions" after the company's A$260 million offer to acquire the Reef Casino and Hotel fell through.
The purchase of the casino was supposed to be an integral part of Fung's plan for the Aquis resort and casino. But when Queensland's Office of Liquor and Gaming Regulation failed to meet the November 28 deadline for a decision on whether to grant regulatory approval for the proposed takeover, Fung withdrew his bid, leaving the status of the proposed transaction in limbo.
The Aquis chairman is still optimistic about the project's chances and has moved forward with the purchase of the Canberra Casino for $6 million, $3 million less than the initially agreed upon $9 million transaction. While it's a small consolation compared to the Reef Casino, Fung said the Canberra purchase is "a key part of our plan for the financing of Aquis at Yorkeys Knob."
Fung also said that Aquis recently signed an extension of its option over the core site at Yorkeys Knob, reaffirming the company's commitment to the project.
Queensland's Office of Liquor and Gaming Regulation (OLGR) is pointing the finger at Fung and Aquis for the failed purchase of Reef Casino because the group did not provide crucial information about the project's funding and future cash flows when the agency requested it.
A spokeswoman for the OLGR also defended the duration of its background check on the company, saying that investigations of this magnitude usually take more than a year, which makes the "availability of information and the cooperativeness of the applicant" that much more important.
The spokeswoman indicate that the OLGR's investigation is in its final stages and Aquis "has been made aware of the outstanding matters to bring the investigation to a conclusion."