Minnesota Wild forward Thomas Vanek may be good at ice hockey but he apparently isn't any good at betting on football games.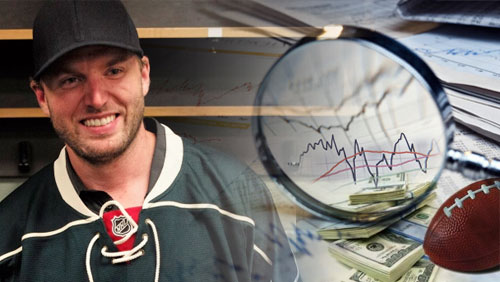 The former star of the Buffalo Sabres and the New York Islanders admitted to incurring a sizeable gambling debt after the lawyer for one of of three men who pled guilty to money laundering claimed Vanek had a gambling debt of over $1 million.
Vanek's agent, Steve Bartlett, acknowledged to the Star Tribune that Vanek paid off bookmaker Mark Ruff $230,000 to "get them off his back". Ruff is one of three men who pled guilty to illegal gambling and conspiracy to launder money after getting arrested back in June 2014 for allegedly conducting an illegal gambling business in New York.
Vanek was also invited to appear in a federal court in Rochester as part of a gambling investigation stemming from the arrests of Ruff, his brother, Joe, and Paul Borrelli.
While he isn't considered to be directly involved in the illegal gambling ring, Vanek indicated that he lost the money betting on football games while still playing for the Sabres. He was then traded to the New York Islanders last season where the check was issued to pay for the debt.
"It's something I have to deal with obviously," Vanek told the Star Tribune, when asked about the controversy. "I'm not proud of the decisions I've made, but as a person, I just have to move on from it and learn from your mistakes."
He also denied putting any bets on hockey, which would have been a violation of the collective bargaining agreement between the league and the player's association.
Bartlett also refuted allegations that Vanek was involved in any illegal gambling activities. "He is not the subject of any investigation or criminal charges or anything whatsoever," the lawyer said. "He was a witness against this guy who was the bookmaker. He was the guy that wanted money, and Thomas paid it to him. Thomas wasn't involved in any bookmaking activities."
The NHL said that Vanek isn't under investigation by the league but deputy commissioner Bill Daly did say that the league plans to follow on the case.