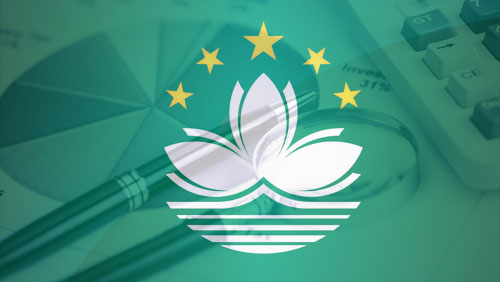 [polldaddy poll=8380887]
A drop in gaming revenue in September saw the fourth straight month of declines in Macau and October tracks for the steepest decline, so far, this year. Wells Fargo analysts expect an estimated 21%  year-on-year gross gaming revenue drop, which is why we decided to ask our readers, "Will Macau decline more than or less than the predicted 21% in October?"
64% said, "More than 21%" and 29% hoped that it would be "Less than 21%" and 7% said, "21%"
The special administrative region of Macau is the only area in China where casino gambling is legal, making it the world's largest gambling hub.
In June, Macau casino revenue declined because World Cup soccer is the gamblers' focus. Meanwhile, the mainland Chinese government cracked down on corruption, which softened spending by high-end customers associated with junket operators.
The government also instituted visa restrictions earlier this summer that limited the number of trips a resident of mainland China could take to Macau and halted the use of a debit card, which many Chinese use to transfer money for use in Macau.
China's big spending, gambling elite began to seek out the bright lights of the Vegas Strip amidst a massive government assault on corruption and extravagance.
Resorts International and Wynn Resorts, the two biggest names on the Las Vegas Strip, have both posted revenue numbers that have exceeded early estimates, all due to the increase in high rollers flying over from Macau to play high stakes Baccarat, a game favored by Chinese gamblers.
Casinos around the world spend a fortune on private jets, gourmet food and offering the use of private villas in an attempt to attract the big spending Chinese businessmen.
Even the Chinese national holiday failed to arrest Macau's four-month revenue slide, with casinos believed to have suffered a 30% year-on-year decline in gaming revenue despite a 6% increase in visitation.
Macau also implemented a smoking ban inside casinos, which exempted the high-end VIP rooms. Analysts said they were watching to see whether the ban has additional effects on gaming revenue.
However, in a keynote talk at the Global Gaming Expo in Las Vegas last week, Sheldon Adelson said he thought the high-end gaming business in Macau would recover in two months once the government's crackdown on corruption subsides.
"Everything is cyclical," Adelson said of Macau. "It's like gambling. Sometimes you're up, sometimes you're down."
Next week, we ask "Has your opinion of the recreational poker model changed in the past 3 years?"
When Bodog launched their Recreational Poker Model back in 2011 it was mocked by so-called "pro" poker players and other operators alike but, now, diluted versions have been copied by almost every poker operator in the world. Check back next week to see what our readers think.
Comments