The new cryptocurrency kid on the block, Breakout Gaming, have announced plans to host an Initial Coin Offering for their cryptocurrency: Breakout Coin (BRO), on Oct 21st, 2014 14:00 UTC/GMT, and they are offering incentives for the early buyers.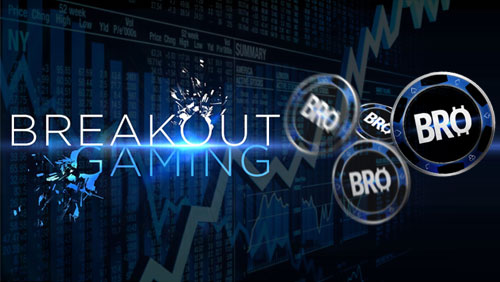 Fans of cryptocurrency are getting excited, after Breakout Gaming announced plans to roll out their Initial Coin Offering (ICO), with hopes that their Breakout Coin (BRO) currency will become even more popular that Bitcoin.
The gaming network, has scheduled Oct 21st, 2014, 14:00 UTC/GMT, as the time to get mining, and the new cryptocurrency operator is offering a wide range of incentives for the early buyers.
"There are a lot of problems in the current state of crypto that Breakout Coin aim to fix." States the video that greets you as you enter the Breakout Gaming website.
The biggest problem that Breakout Gaming believes they are solving has to do with mining farms. They believe that Bitcoin and other cryptocurrencies are in danger of allowing mining farms to control too much of the mining market, and this in turn affects the future of the currencies that they mine.
Breakout Gaming is selling the idea that the new BRO makes it more difficult for mining farms to operate, and 'pushes the power back to the people just like the original vision of Satoshi Nakamoto.'
The site will be distributing 4.5m BRO proportionately to all participants of the ICO dependent on how much Bitcoin they provide after allotment of bonuses. There are also plans to give away 7m BRO, for free, through incentive based programs. In poker, for example, BRO will be given away in Welcome Freerolls, Monthly Freeroll Main Events, heads-up competitions with BRO sponsored pros, guaranteed overlays, affiliate added tournaments, online poker series, and even live event promotions.
On the poker side of the business, Breakout Gaming has taken on the power of 38 World Series of Poker bracelets, by hiring the brand names of the likes of David Benyamine, Ted Forrest, Layne Flack, Huck Seed, Jennifer Harman, and Johnny Chan.
If you are fed up with the feel of real money, and fancy something a little different, then make sure you head to the site on Oct 21st, 2014 at 14:00 UTC/GMT – as the clock has started ticking.