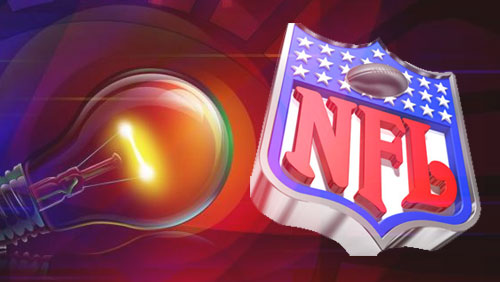 I may have been wrong about the Carolina Panthers, same with the Buffalo Bills. I may have even underrated the San Diego Chargers. The past week hasn't been kind to my pick-making abilities. Not that I'm Nostradamus or anything but my Week 2 results (1-7) is the worst week I've ever fared in picking NFL lines. You could've gone against all my picks and made a killing, or you could have followed me and shared in the misery of digging our own graves. Either way, I won't be as bad moving forward because, well, doing so would mean putting up a goose egg. If that happens, I might just jump off the nearest bridge I can find.
Mercifully, there's Week 3 to look forward to.
Super Bowl XLVIII rematch
This is the biggest game of the young NFL season. I don't think anybody will dispute that. Oddsmakers were all over the place with their opening lines with some opening the Seahawks as -3.5 favorites while others having it as high as -4.5 and -5. Denver looked vulnerable this week against a decimated Kansas City Chiefs team playing with a decimated defense on the road. Traveling to Seattle, a week after the Seahawks lost convincingly in San Diego isn't the kind of place you want to be in. I'm not ready to pick a side yet but I do know that it's going to be a lot closer than 43-8.
Biggest and smallest lines of the week
The biggest line of the week is Oakland traveling to New England with the Patriots a staggering -13.5 points on the spread. Nothing out of the ordinary there. However, with many close match games later this week, a handful of spreads opened with a -1 spread. The San Diego Chargers travel to Buffalo with the surprising Bills posted as the short favorites. Same with the Baltimore, Ravens travels to Cleveland to take on the Browns. In that game, the Ravens are the short road favorites. There's also the Green Bay Packers opening as -1.5 favorites against the Detroit Lions. All three games will likely see some line movements throughout the week, especially that Packers-Lions game and their two high-powered offenses.
10 and counting
If I made you guess which team is in the middle of a 10-0 SU and ATS record, what would have been your answer? Seattle? New Orleans? Both would have been nice guesses but both would also be wrong. The correct answer is Cincinnati. Andy Dalton and the Bengals host the Tennessee Titans as -7 favorites hoping to extend that run to 11 games. The status of Bengals star wide out AJ Green is still unclear so there's a chance that line moves depending on whether he's available for the game or not. If he doesn't play, this line could drop a point or a point-and-a-half. Hard to go with the Titans though, especially with that shaky performance against the Dallas Cowboys at home preceding a road date against that vaunted Bengals defense.
Heavy action on the Cowboys?
America's Team travels to St. Louis as -1.5 favorites against a Rams team fresh off of a bruising 19-17 road win against the Tampa Bay Bucs. The much-maligned Cowboys defense was surprisingly good against the Titans, picking off Jake Locker twice and forcing another fumble. Their next assignment is to stop Austin Davis, who was shockingly efficient in leading the Rams to victory in Tampa. That side of the game will likely take a backseat to the Cowboys offense taking on the Rams defense. How Tony Romo fares against the monster Rams D-line will go a long way in who ends up winning a game books think will go down the wire. It's hard to add more than a point to Dallas as road favorites but if there's heavy public action on Dallas, which might be the course of action books take.
Other notable games
A lot of people are jumping on board the Houston Texans bandwagon. Arian Foster looks as good as he's ever been and J.J. Watt's been literally all over the place, even catching a touchdown in the Texans' demolition of the Oakland Raiders. Houston now travels to New York as -2.5 favorites against a Giants team that looks worse than last season's 0-6 start. I don't know if I should be worried for Eli Manning without having a restraining order in place against Watt.
I don't think there's any question that the New Orleans Saints have been the most disappointing team to start the season. They're offense has looked elite but that defense has been horrible. Giving up a game-winning field goal against Cleveland on a drive that started on the Browns own 4 speaks to a level of incompetence we didn't think the Saints had this year. Fortunately, the Saints return to New Orleans as -9.5 favorites against the Minnesota Vikings that just found out that star running back Adrian Peterson would be available for the game. This line will likely go down to -8.5 or -8 if Peterson's active. But is it safe to trust a Saints team laying that many points if Brian Hoyer can do that to its defense?
Finally, the Carolina Panthers travel home to host the Pittsburgh Steelers. The spread for that game is -3 on the Panthers. If you had based that spread on how the teams have fared this season, that line should be closer to -4 or -4.5. Pittsburgh hasn't been good since the first half of its game against the Browns. Since then, they've been outscored, 50-9. Now, they travel to Carolina and face a Panthers defense that can make a case for being the best in the league? Tough assignment for Ben Roethlisberger & co.