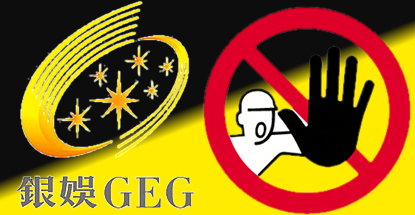 Macau casino operator Galaxy Entertainment Group (GEG) wants the world to know that it doesn't operate any online gambling websites. In a notice to the public this week, GEG warned of several "illegal and unauthorized" gaming and betting websites making liberal use of company logos, trademarks and photos without GEG's authorization. Anyone using these sites – including Galaxy Macau Casino (www.yh9889.com), Galaxy Entertainment City and Macau Galaxy Entertainment City – has been invited to contact the police.
GEG says none of its properties have affiliations with any "bogus look-alike" online gambling sites and so it won't be responsible for anyone who gets "cheated or approached by any suspicious persons" connected with these "fraudulent' sites. The yh9889.com domain has already gone dark.
GEG isn't the first Macau operator to be targeted this way. In June, Las Vegas Sands took legal action against the operators of a couple of numbered domains that made equally liberal use of trademarks and images of the Marina Bay Sands integrated resort casino in Singapore. In May 2012, Macau's market-leading SJM Holdings issued similar warnings about the sjm-holdings.com domain that used SJM's logos, casino images and even photos of SJM executives to convince people to play "lucky draws or competitions."
Perhaps the weirdest case of the sincerest form of flattery was the high-end massage parlor in Thailand that operates under the caesarsentertainment.com domain. Despite the US-based Caesars Entertainment taking its best legal shot, the Bangkok rub-and-tug has so far successfully defended its use of the domain based on the fact that Caesars (the casino company) didn't add the 'Entertainment' suffix until 2003, two years after Caesars (the happy ending hacienda) registered the name with the ICANN domain authorities.
Comments