Brentford FC announced a one-year deal with sports betting exchange, Matchbook.com.
Matchbook.com is now the official betting partner of the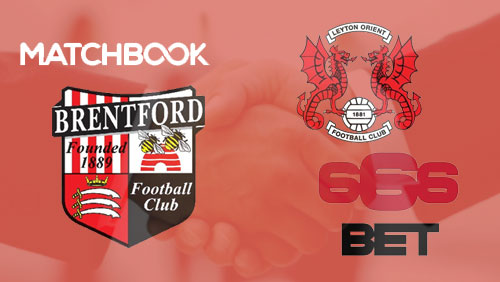 Bees. As part of the agreement, Matchbook's logo will be displayed on the players' kit for the 2014-2015 season as well as stadium advertising space for Matchbook inside Brentford FC's home stadium, Griffin Park.
Mark Devlin, Brentford FC Chief Executive, said, "We are delighted to welcome Matchbook as an official partner of Brentford Football Club. Matchbook is a young, innovative and successful company and the partnership is a very good fit for us. With the first match in The Championship for more than 20 years just days away, they join us at exciting times for the Club. We look forward to working closely with everyone at Matchbook on what I'm sure will be a mutually beneficial partnership."
Brentford will not only provide the team and its new official betting partner a bigger mainstream platform, but it could also reap huge rewards for both sides if Brentford manages to rise up the league table and be in contention for one of three promotional spots to the English Premier League.
One of Brentford FC's old foils in League One, Leyton Orient FC, struck a similar sponsorship deal for the 2014-2015 League One season, after signing a deal with 666Bet. As part of the deal, 666Bet's logo will be prominently displayed on the team strip. In addition, fans of the team will also be entitled to exclusive offers and special odds on the 666Bet online sports betting website.
"666Bet are a passionate new player in the sports betting market and Orient are exactly the type of hungry, up-and-coming club we want to be associated with," 666Bet CEO Barry Martin said in a statement. "They have a great fan base and we'll be offering them plenty of exciting special bets and promo offers on the O's games this season."
This shirt deal with Leyton Orient will serve to motivate the O's to a Championship promotion after the team lost a spot at the Championship after falling to Rotherham United in penalties.
666Bet's deal with Leyton Orient isn't the first football partnership the online betting firm has successfully signed ahead of the new English football calendar. Last July, the company finalized its maiden sponsorship deal in the Premier League by striking a deal with West Bromwich Albion to become the club's official Asian betting partner.