WSOP Day 40 Recap sees Phil Ivey getting off to the best possible start in the $10,000 Main Event, and the WSOP once again break all of the records.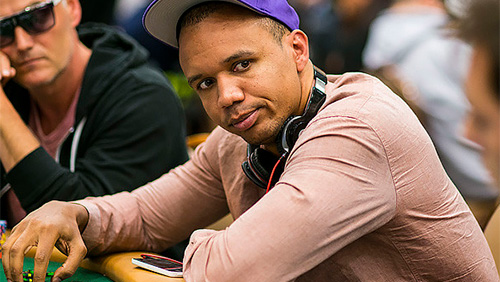 That's it folks.
If you wanted to experience the razzmatazz of playing in the World Series of Poker (WSOP) then you are going to have to wait for another year.
3,768 players entered the final starting day of the 45th Annual WSOP and they broke the record for the largest single starting day of a $10K Main Event in WSOP history.
771 players entered on Day 1A, 2,144 entered on Day 1B and the 3,768 that entered on Day 1C means that we have the fifth largest field in WSOP Main Event history standing at 6,683 entrants.
So it seems the $10 million first prize guarantee swelled the coffers by $3,310,000 as 331 more players turned up for this one to create a total prize pool of $62,820,200.
693 player are going to get paid a minimum of $18,406, there will be $10m guaranteed for first prize, all November Niner's will receive a minimum of $730,725 and the second prize finisher will receive $5,145,968.
Ordinarily, you would say that the difference between first and second would make for one helluva heads-up match up, although you just cannot see how that will progress without some sort of deal being made.
One way we can guarantee that a deal will not be made is if the likes of Phil Ivey and Daniel Negreanu make it all the way, and why not after the pair put in sterling performances to get off the best of starts.
Ivey, in particular, was back to his awesomeness after finishing the day with 187,025—second only to Eric Tracy who will go into Day 2 as the chip leader proper with 206,175 in chips.
Zachary Zaffos became the youngest player to participate in the Main Event when he paid his dues at the cherubic age of 21-years and one day. Unfortunately, he went the same way as the eldest competitor in the field – 93-year old William Wachter – who was sent to the rail on Day 1B.
The stars also came out to play on Day 1C with NBA stars Paul Pierce and Earl Barron, footballers John Arne Riise and Gerard Pique, NFL star Richard Seymour and Cricket legend Shane Warne all taking a seat in the biggest event of the year – and there was even a star on the rail as Aaron Paul (Breaking Bad's Jesse Pinkman) was spotted railing a friend.
Poker stars making it through to Day 2 with a century of more include: Blair Hinkle (161,650), Ali Eslami (132,800), Daniel Negreanu (129,250), Tommy Hang (125,000), McLean Karr (121,075), Daniel Alaei (117,275), Jake Cody (115,525) and Barry Hutter (114,600).
Two other significant players to carry out a roll call on are the great Phil Hellmuth, who bagged up 49,425, and the man of the moment, Daniel Colman, who bagged up 49,225.
Sam Trickett, Kathy Liebert, Dave Ulliot, Stephen Chidwick and David Kitai were the shock fallouts at the other end of the pile.
Comments