Lee Davy takes a look at the recent trend of violence, in the poker community, and reminds people of the need to remain vigilant at all times.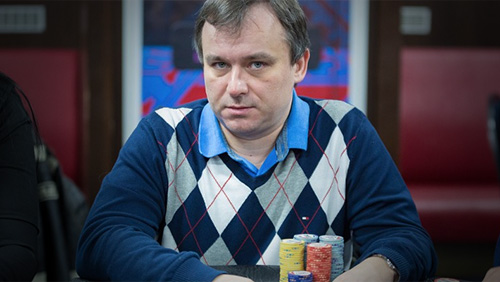 "Stay on the road. Keep clear of the moors. Beware the moon lads."
10p to anyone who can remember the movie from whence that quote once came?
It was the 1981 horror flick American Werewolf in London, and it sticks in my mind, not because it scared the shit out of me at the time, but because it has become a lifelong reminder of the need to remain vigilant, know where you are at all times, and above all, be safe.
After numerous poker news outlets ran the recent story that the 2011 World Series of Poker Main Event runner-up, Martin Staszko, was the target of a failed kidnapping plot, it's time to heed the warning contained in that quote once more.
We are an industry that is based on the foundation of ego and money. Both of which can put our lives in danger. And over the past couple of years that is exactly what seems to be happening.
In 2004, Greg 'Fossilman' Raymer, decided he was not going to part with the reported $150,000 he was carrying with him at the time, when he fought back against two attackers holding a gun, outside his hotel room at The Bellagio. In 2010, Scott Montgomery, decided it wasn't worth gambling with his life, when he parted with $2,000 after being mugged at knifepoint in a Bellagio bathroom.
In 2011, the WSOP Main Event Champion, Jonathan Duhamel, was beaten and robbed at his home, after a raid orchestrated by his former girlfriend Bianca Rojas-Latraverse; and in 2012 the PokerStars Team Pro, Theo Jorgensen, was shot and robbed at his home in Greve.
Fortunately, the most recent high profile incident is a near miss, as Staszko wasn't even aware of the danger that once waited for him as crime lord Michael Svab tried to lure Staszko into a private home game just 13-days after his big score.
The softly spoken Staszko turned down the opportunity; a decision that could have saved his life after reports surfaced that the people behind the kidnapping plot, are facing life imprisonment for several charges, including the disappearance of several people they are reported to have kidnapped.
It's not just the big stars of the game that are affected by this problem.
In 2012, Thai Binh Dong, a professional poker player from the UK, was kidnapped at gunpoint from the streets of Salford, and amongst other methods of torture, had boiling water poured onto his feet, and was repeatedly stabbed, as they tried to extract £150,000 from him.
Mr. Dong told police that one of his kidnappers said, "We've been tracking you for three months, we know everything about you. You're in big trouble. We've been given this job and we've been told you've got a lot of money and it's £150k for you life."
In 2008, 22-year old Jason Potter, was robbed in Melbourne after cashing out his $30,000 winnings from the Aussie Millions. Potter later told the press that he believed that his attackers knew where to look for his money, believing they had previous knowledge of who he was and that he had won a large sum of money.
Finally, barely weeks have passed since the death of a London poker player Mehmet Hassan, who was tied up, beaten and left to die, after winning £3,000 playing poker at the Palm Beach casino in Mayfair.
There is a theme running through all of these stories. Poker. It doesn't matter where you live, how famous you are, or how much money you have won. People are killed for as little as £3,000, and kidnap plots arranged for millions more.
"Stay on the road. Keep clear of the moors. Beware the moon lads."