Playing poker is tough enough to do profitably that to worry about missing your travel connection while you're weighing a marginal value-bet against an opponent in a live tournament should be the last of your worries.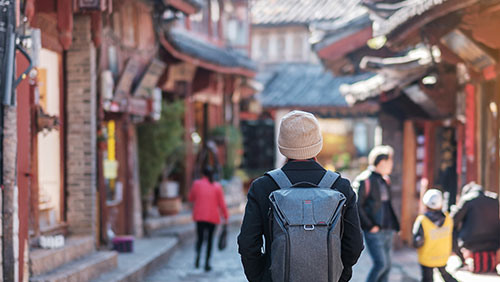 In the first of our series, we covered five changes you can make to your diet that can help your poker game. As we'll discover in the second in this series of short guides that aim to assist you in making quick changes to your game that have a big impact on your play, being prepared for any eventuality when travelling to a poker tournament is crucial.
1. Plan your trip
Any poker trip should be fun, from the first moment you step onto the plane until your return trip home after – hopefully – a successful adventure. If you're anything like us, then any failure to prepare can only lead to one thing – prepare for failure.
Planning a poker trip shouldn't be like a military operation, but it needs to be organized and built around the poker tournaments that you'll play and the money that you're going to be staking as a kick-off.
Plan the tournaments that you'll play and take a look at what you'll do in your time off, too. You can't burn the candle all week and not burn out yourself. Make sure that you plan what you'll eat, where you're staying and what poker events you're taking part in. Leave the surprises for the moves you'll make on other players.
2. Sleep like the card dead
Sleep is such a huge part of poker in itself that we'll focus on it specifically in the coming weeks, but when you're on a poker trip, it's vital.
Take the time to get used to the timezone you'll be staying in, and make sure that you bring something from home to give you the feeling of comfort as you lay your head down at night. Using relaxation and meditation apps can help you get into the right frame of mind to settle down at night.
Wake in plenty of time to prepare for tournaments or cash game sessions and as you go through tournaments, make sure that you don't leave yourself short on sleep – it's the building block upon which you can build food and fitness.
3. Organise your time
Set alarms for everything around the airport if you're travelling by plane and of course, make sure that you organize transfers between the airport and the hotel.
One of the best ways of keeping on top of what you're doing and when you're doing it is to keep physical plans of what you're doing, maybe in a travel bag.
Flights can be late, tournament days can overrun and taxis can leave you waiting – make sure you have contingency plans in place to get back on schedule if you get out of synch and stay calm if you're up against the clock. Serenity now!
4. Be flexible on finishing
If you're heading out to play cash games, then this won't apply, but if you are playing tournaments then – particularly with Main Events – these will have an end date that is flexible. This is purely down to the fact that you might bust on Day 1 but you might make it all the way to the winner's photo.
If it ends up being you that's grinning as you clasp the trophy in your trembling hands, weighing up what you'll do with a six-figure score, then you may not care about missing a flight, but if you can't book a new one or there's no flexibility on how long it'll take to organize a new one, it can take the gloss off any victory.
The opposite is true, too, of course. If you bust on Day 1, then the last thing you'll want to do is to hang about in a destination far from home with nothing to do and no ability to keep your flight time in a five days' time. Plan ahead and make sure that you know your times and dates inside out.
5. Enjoy the company of strangers
Travelling is often a lonely pursuit, and especially so in poker tournaments that are at locations that are popular with tourists in general, because there will be multiple flights and you're unlikely to find any fellow players.
Assuming that you're not travelling in a big group already, make sure that you have a healthy attitude to meeting new people, being kind and social when you meet strangers and helping others as you'd like to be helped.
Next time, we'll poker hack exactly how to get the best night's sleep you're had in years – in a hotel bed in the middle of a high-pressure poker tournament. Impossible? You'll swear by it, and next time you travel to a poker tournament, you're be stamping your passport with a winner's flag!