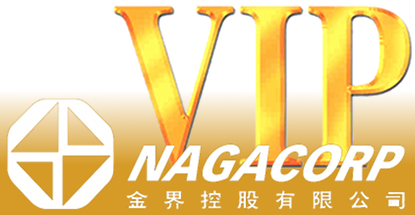 Cambodian casino operator NagaCorp reported a 16% bump in Q1 gaming revenue but analysts are questioning the company's emphasis on VIP gamblers. Unaudited results covering the first three months of 2014 show NagaCorp earned revenue of $76.8m, up $10.5m over the same period last year. Mass market table game buy-in was up 24% to $115.6m, electronic gaming turnover rose 10% to $273.2m while junket and VIP rolling chip drop was up 14% to $946m.
NagaCorp operates Phnom Penh's only casino, NagaWorld, where the company plans to add 63 new VIP tables this year. NagaCorp recently set up a marketing office in Macau in a bid to lure high-rollers to Cambodia's capital and plans to introduce regular chartered flights between Macau and Phnom Penh. But Q1's VIP turnover failed to match analysts' expectations and has sparked warnings that NagaCorp is vulnerable to changes in the region's casino landscape.
Citigroup's Citi Research division warned that any perceived slowdown in Macau's VIP market would force junket operators to become more competitive, which would "threaten Naga's strategy of targeting the 'Poor Man's VIP.'" Analysts at Morgan Stanley echoed these concerns, noting that regional competition for VIPs would intensify later this year following the opening of the Philippines' second large scale resort casino, Melco Crown Entertainment's City of Dreams Manila.
Analysts also expressed concern over the future of NagaCorp's mass market traffic, noting that any change in neighboring nations' approach to casinos – such as Vietnam finally allowing its citizens to enter local casinos – could take a significant bite out of NagaWorld's cross border traffic. NagaCorp is in the process of building the $369m Naga2 facility, which is set to open next door to NagaWorld in 2016, and is also building a $350m casino in Russia's Primorye region, which isn't expected to open before 2018.