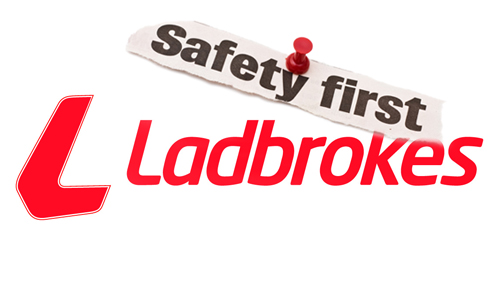 Ladbrokes plan to roll out a set of new safety measures as a direct result of the Sutton Guardian newspaper's SafeBet Campaign launched in the wake of the murder of a Ladbrokes shop owner in Morden.
The Sutton Guardian newspaper deserve a big pat on the back for creating a campaign that eventually got the attention of the men that matter within the corridors of Ladbrokes Towers.
The local rag rolled out their SafeBet campaign, calling for increased safety measures for the betting shop worker, after Andrew Iacovou, a man working in the Morden branch of Ladbrokes, was murdered in May of last year.
Iacovou was working alone when 55-year old Shafique Aarij bludgeoned him over the head with a hammer a reported 8 times in 12-seconds before fleeing with the cash from the register.
Although the victim pressed the panic alarm during the attack, the CCTV pictures did not pick up the incident and so the Central Security Division did not believe anything was wrong.
Iacovou lay dead for more than two hours before being found by a customer.
The campaign was backed my Mr Iacovou's widow and the Carshalton and Wellington MP Tom Brake, and it was the latter that organized a meeting between the newspaper and Lads bosses at his Westminster office this week.
During the meeting Lads bosses said they had no plans to reopen the shop in Morden, but if it is reopened in the future staff will not be allowed to work alone.
Ian Smyth, Ladbrokes' operations director for the south, said: "Reopening that shop is not top of our priorities right now but it's something we will do when the time is right.
"At that point I would suggest that, in view of what happened, we would not single schedule [the industry term for allowing staff to work alone]."
Chris Cerroni, Director of Compliance for Ladbrokes, unveiled a range of new safety measures planned to roll out to all 2,200 stores. They includes more detailed risk-assessments on whether shops should be allowed to be single-manned, and a new security system that allows officers at the Central Division to speak directly to shop owners via a speaker system, and alarms that will be triggered if the shops computer has not been used for over 45-minutes.
Shafique Aarij was sentenced to life imprisonment and will serve a minimum of 26-years behind bars.