The worldwide shift from desktop web browsing to mobile web browsingis one of those rare moments when reality lived up to the hype.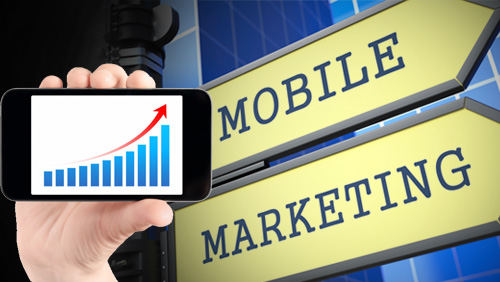 Smart phones have opened massive new markets to Internet entrepreneurs in countries where desktop Internet access was a luxury item. In the developing world, a smart phone is an increasingly affordable stand-in for expensive PC's.
Increased mobile penetration has also changed the way end-users interact with web-based tools like e-mail that they've been using for years. It's been widely reported that more than 60% of all Gmail is opened on mobile devices.
To call the move to mobile a paradigm shift is something of an understatement. A recent info graphic on MarketingProfs.com titled, The Mobile Landscape of 2014 laid this revolution out in plain and simple facts.
Here are a few of the eye-popping numbers they reported and a few tips on how casino affiliates can make the most of them.
The Market
According to MarketingProfs, the mobile market is massive and getting bigger every day. They point out that around 1.4 billion people currently use them, which equates to about 1 in 7 people on the planet. (Coincidentally, around 1.5 billion people have Facebook accounts.)
An audience of that size is certain to include just about every demographic group you can imagine, so there's not a gambling niche that's not on mobile these days.
Mobile users wind up spending around two hours a day on their devices and all that time has turned them in to savvy, and prolific, mobile web surfers. Marketing Profs reports that 25% of all online searches are currently coming from mobile.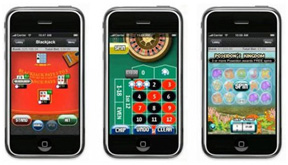 When you're trying to decide whether to sink your mobile marketing budget into an app or a mobile-friendly website, you might want to lean slightly towards the app.
It turns out that more than half of all mobile users won't recommend a company with a poor mobile site to their friends.
At the same time, fully 85% of them prefer to use native apps over websites anyways. These folks are definitely not kidding about their love of mobile apps. In the United States alone there are 224 million monthly active app users.
This doesn't mean you should plunge into app marketing at the expense of other, less glamorous options like QR codes and SMS offers.
When end-users actually scan a QR code, a full 40% of them go on to make a purchase. That means identifying your QR friendly customers is a pretty good idea.
In short, mobile is the 400-pound gorilla that can't be ignored if you're looking to keep up with your players' rapidly evolving web-browsing habits.
CasinoAffiliatePrograms.com (CAP) is the world's largest online gaming affiliate marketing community, and is the Internet's primary location for online gaming brands and affiliate marketers to come together and do business. In 2013, CAP launched the official CAP Network. Comprised of both well-known and up-and-coming prosperous iGaming affiliate programs, the network is focused on the success of its affiliates. If you wish to submit your own editorial please contact Bill Beatty.
Comments