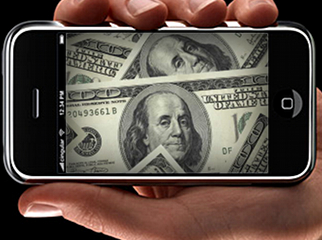 UK gambling operator Sky Betting & Gaming reported a 32% rise in revenues for the three-month period ending March 31, a good enough result for parent company BSkyB to credit its betting arm with more than offsetting "slight declines" in its television advertising revenues. Sky Betting & Gaming managing director Richard Flint told eGaming Review that the mobile channel contributed "over half" of its total sports betting revenues. Flint claims this puts his company atop all operators embracing mobile. William Hill's most recent earnings report showed mobile accounting for 35% of its online sports betting revenue, while Paddy Power claimed 42% of its year-to-date online sports wagers came from mobile users.
Operators without a strong mobile presence should fear the results of a 2012 Pew Internet study that showed 31% of adult mobile internet users – 17% of all adult mobile phone users – consider their phones to be their primary method of accessing web-based services. In most cases, these users have access to desktop computers and broadband connections in their homes, but you can't drag that desktop into the bathroom, now can you? At least, not without some difficulty and a few dubious glances from your flatmates.
The mobile-first preference is even more striking in the coveted 18-29 year old demographic, where 45% of mobile internet users say they prefer using their phones to do the bulk of their online browsing, compared to 29% in the 30-49 demographic and just 11% of those over 50. Interestingly, mobile-first usage decreased as household income rose, with 43% of those earning under $30k opting for mobile only compared to just 21% of those earning over $75k. African-American mobile internet users were more than twice as likely as Caucasians to opt for a mobile-first strategy (51% to 24% respectively).
Asked why they prefer their mobiles to more fixed methods of accessing websites, 64% of users cited convenience, while 18% claimed it simply fit their online usage habits. Some 7% of users said their online activity didn't require anything more powerful than a smartphone, while 6% said their smartphones were easier to operate than a traditional computing device. Around 10% of users said they either didn't have a computer or lacked internet access beyond their mobile connection.
Overall, the number of adult mobile phone users who have used their handheld device to browse websites has risen from 25% in 2009 to 53% in 2012. That's an even sharper rise than users who accessed email via their phone, which rose from 25% to 44% over the same period. Three-quarters of young adults (18-24) with mobile phones had used them to access the internet, compared with 80% of those aged 25-34 and 68% of those aged 35-44.
Men and women were fairly evenly split (57% to 54%) on their mobile internet usage, while those in higher-income brackets ($75k+) outstripped those with smaller pay packets (under $30k) by a ratio of 69% to 50%. College graduates similarly outpaced those who never completed high school (64% to 45%). Urban residents (62%) outpaced their suburban (56%) and rural (44%) counterparts. Bottom line, if your customers can't reliably access you on the go, they'll likely go somewhere else.