Sheldon Adelson's Las Vegas Sands Corporation board member Jason Ader has thrown the cat amongst the online gambling pigeons by purchasing a 6% stake on the European online gambling giant Bwin.Party.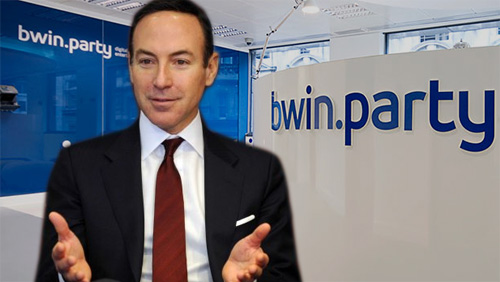 Is the entire Las Vegas Sands Corporation Board behind Sheldon Adelson's view that a nuclear bomb should be dropped onto the head of online gambling?
One doubts it after the New York based investor Jason Ader, a Las Vegas Sands Corp. Non-executive board member, shelled out a princely sum to purchase a 6% stake in the online gambling company Bwin.Party.
One would think this move would not go down to well within the corridor's of power you can't help think are lined with a variety of naked golden statues of the worlds 8th richest human being.
But according to the Las Vegas Review Journal, Ader said, "I gave him the heads-up. He always agrees to disagree, and that's why he likes having independent voices on his board. I never would have made the investment without him knowing."
Las Vegas Sands Prez, Michael Leven, backed up Ader's comments when he said, "He's free to do whatever he wants," but we have heard no word from the Octogenarian who is still laying low in his super villain style bat cave thinking of more ingenious ways to end the life of online gambling.
The rules of such an acquisition means that Ader's 51 million shares have bought him the right to elect a Bwin.Party board member of his choosing, meaning that we could see Ader occupying thrones on both the Las Vegas Sands Corporation board and the European online gambling behemoth.
Or perhaps this is just a ploy for Adelson to be elected onto the board of Bwin.Party so he can start to destroy online poker from within?
Ingenious power plot, or simply great investing, whatever the reasoning behind Ader's decision one thing for sure is the well respected Wall Street analyst is going to have a good old fashioned poke around the company he believes has a 'tremendous opportunity to improve in the online gaming space."
Bwin.Party operates the online gaming arm of the Borgata, which produced $8m of the $19.8m in online gaming revenue collected in New Jersey from the month of February. Revenue that his esteemed leader Adelson would much rather see funneled through his brick and mortar establishments.
Comments