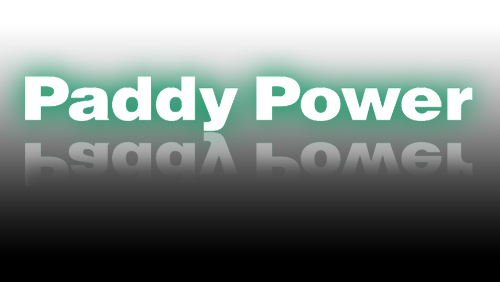 Paddy Power just can't seem to get out of its own way these days, can it? Maybe it's become trapped by the identity it has created, or it's just lost any semblance of sensitivity to certain things that need to be taken with utmost seriousness.
The Irish bookmaker already received a huge backlash from its ill-fated Oscar Pistorius murder trial prop bet ad to the point that even the  Advertising Standards Authority got involved, reprimanding Paddy for bringing "advertising into disrepute" after the ad became the most complained-about UK advert of all time, drawing a record 5,525 complaints from readers.
Well, Paddy better get ready for a fresh batch of complaints after it opened yet another prop that a lot of people, especially animal lovers, will find as absurdly insensitive. Murder is again a central theme of the prop, although except instead of people, Paddy posted new prop on "which animal will be killed next at Copenhagen Zoo".
If you've been keeping up with the news lately, you might have seen, read, or heard about the controversial things happening in the Copenhagen Zoo these days involving the euthanizing of healthy animals because of so-called "breeding procedures".
Earlier this week, the Danish zoo became the subject of massive criticism when it killed four healthy lions, which was actually preceded by the intentional popping of a healthy giraffe weeks ago. The particular incident with Marius the Giraffe became ridiculously morbid when zoo officials shot the poor animal in the head and then dissecting him in front of a public crowd that included horrified children, after which they fed him to the zoo's lions.
Apparently, that was all Paddy Power needed to decide to open a prop bet on what animal will be killed off next at the zoo. A zebra was earmarked as the favorite at 5/1, followed by an antelope at 6/1, a polar bear at 8/1, a tiger at 14/1, and a hippopotamus at 40/1.
According to the Belfast Telegraph, Paddy Power tried to negotiate buying any remaining lions and attempted to "save" Marius, offering to rehouse him in Ireland where he would have taken on a new life as a "racing giraffe" (Really, Paddy). Neither of those offers were reportedly accepted by Ulrich Lindegaard Christensen, the zoo's sales manager.
So Paddy did what it believed was its version of a public service announcement, opening betting on the prop because it wanted to help "draw further attention on the zoo".
We're calling "lame reason" on that one, and quite frankly, and quite frankly, it's an embarrassing affront on another publicity to stunt to draw further attention to its own company.
If Paddy really had the strength to put weight on those sentiments, it could've done so in other ways, and not by using murdering animals as a reason for people to bet on its site.
In a lot of ways, this is worse than the Oscar Pistorius murder trial prop. We're not jut talking about murder in the past tense as it relates to a current trial, but a the possibility of another innocent animal getting killed for reasons that are, in itself, absurd.
Not cool, Paddy. Totally not cool.
Comments