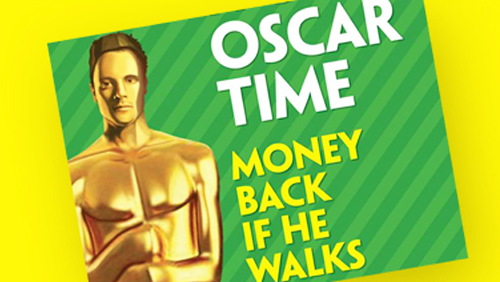 [polldaddy poll=7855274]
Paddy Power, who is notoriously known for their somewhat-controversial advertisements, has struck again. The Irish Bookmaker has been ordered to withdraw its controversial ad that offers odds on the Oscar Pistorius murder trial after the UK Advertising Standards Authority received numerous complaints.
The advertisement shows a picture of Pistorius superimposed on a Oscar Award statue with the copy, "It's Oscar Time. Money back if he walks. We will refund all losing bets on the Oscar Pistorius trial if he is found not guilty." In line with this, we decided to ask our readers, did Paddy Power go too far with their Oscar ad?
62% of our readers answered, Yes. This doesn't come as a surprise since the ASA received 5,200 complaints and the Advertising Standards Authority of Ireland received another 50 complaints. There is also a petition on Change.org that has more than 122,000 signatures.
38% however, answered No. Paddy Power chief executive Patrick Kennedy said that it was the "most talked about and reported story of the year. This is about the trial not the murder."
Paddy Power is no stranger when it comes to controversy with its advertising campaigns. A blind footballer, tranquilizer darts, a 50ft Hollywood-style sign on Cleve Hill for the Gold Cup, Jesus and the apostles gambling at the Last Supper, and even transvestites. There's no saying to what they'll come up with next.
For this week's poll, we decided to ask our readers if Mark Johnston, after gambling while intoxicated for 17 hours straight, should pay his $500k debt to the Downtown Grand. Check back next week to see what our readers have to say.